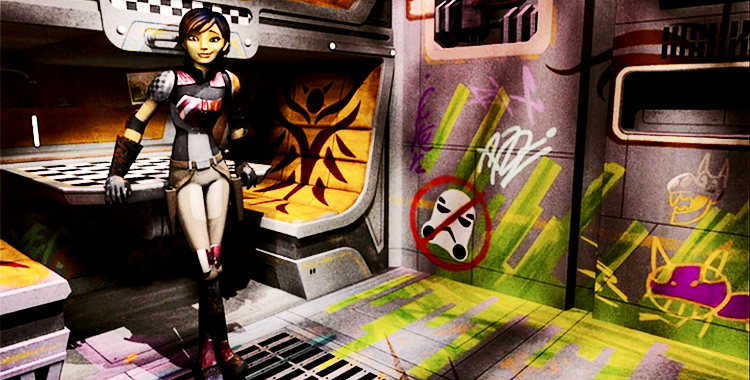 This is Sabine from the new cartoon series Star Wars Rebels.
Click below for more.
Star Wars Rebel will  tell the story of what took place in between the movies, Star Wars Episode 3 and Star Wars Episode 4.
That's the time period right after Anakin became Darth Vader, but before Luke and Leia were ready to go up against the empire.
Sounds cool right? And looks like it will be filled with many new cool characters. Find out about one of these new characters, Sabine, below.
Star Wars Rebels will premiere on Disney XD Fall 2014
You'll like these: