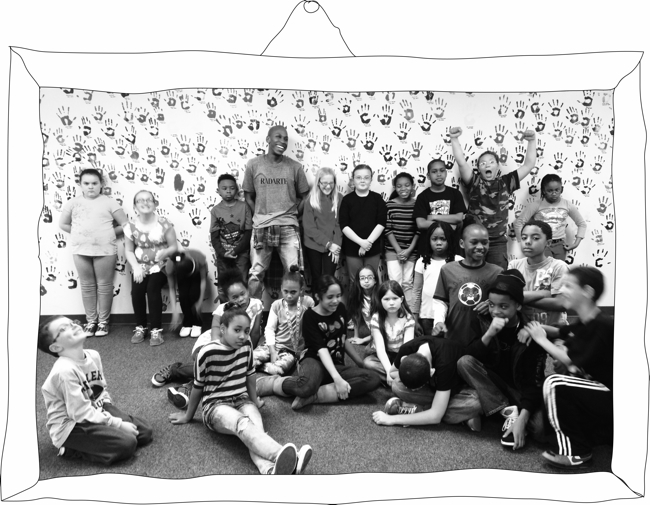 Who are we? Hello, I'm Jamaal Laing, Scribble Scoop's creator and founder (pictured above with a few friends). I have been working with school-age children for 17 years and counting. Within those years, I have studied elementary education, gained classroom experience, and continue to own and operate an after school center specifically for this age group. As a parent I felt it necessary to safely equip children with an updated stream of news and information that would hold their interest.
We keep kids safely informed. More specifically Scribble Scoop is an entertaining site which provides up to date interesting news, fun facts, and other cool information specifically for elementary to middle school aged children (ages 8-13). It's the best scoop with just the right amount of details for kids.
A focus on what's important. No invasive sign-up procedures. No open commenting and unsafe interactions. Clean, simple, and a detailed focus on what's important – giving kids quality news and information in a responsible manner.
Still powered by our visitors. Although we know kids well, we still want to hear their opinions. On every entry posted each visitor will have the option of using our response buttons to share their views. Just one click. Your child will not only feel empowered by providing their opinion, thus contributing to the site, but will also be given an opportunity to see how other kids feel about the same content.
We are an entertainment site period…. We don't know about you, but we find learning and discovering quite entertaining and strive for children to feel the same. Once on Scribble Scoop, your child will not only be provided with a variety of information to observe and READ, they will soon too embrace being informed regardless of subject matter.
And there it is old-timer….. the SCOOP with just the right amount of details for you :)