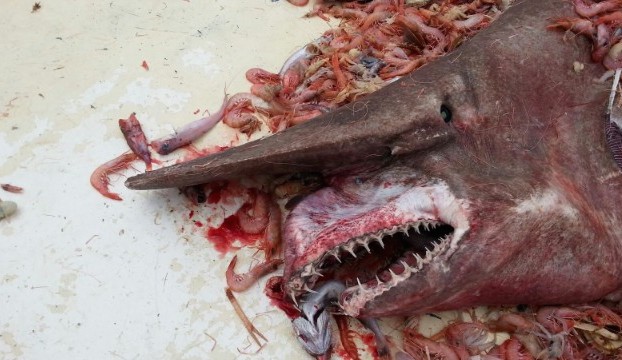 Photo: Carl Moore
This bad boy is called a Goblin Shark. Hit the click if you're not scared.
The shark seen above was recently found in the Gulf of Mexico by, shrimp fisherman, Carl Moore. This was really a big deal because this particular fish is rarely ever seen (whew!).
To see and learn more, take a look below.
You'll like these: