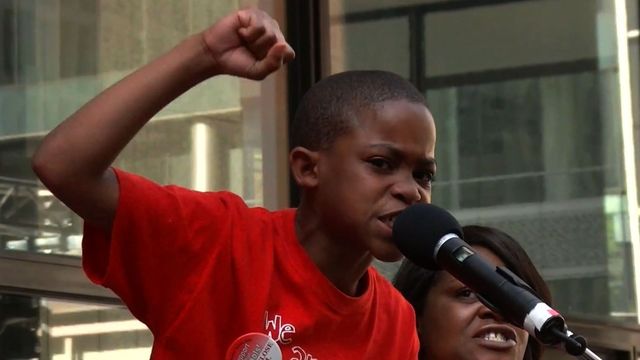 The picture above is 9 year old Asean Johnson speaking against his school closing in Chicago.
Find out more after the click.
Chicago Public School District decided to close 54 schools in the Chicago area. Asean attends one of the elementary schools that they plan to close.
Unhappy about the decision, the 3rd grade Marcus Garvey Elementary School student spoke up.
Asean is class President and plans to be a football player when he grows up. His second choice is President. If not President, a scientist or lawyer.
We have a feeling young Mr. Johnson will succeed in whatever he decides. Remember, whether in front of an audience of 100 or just your friends, it's never a bad idea to speak up for what you believe in!
You'll like these: