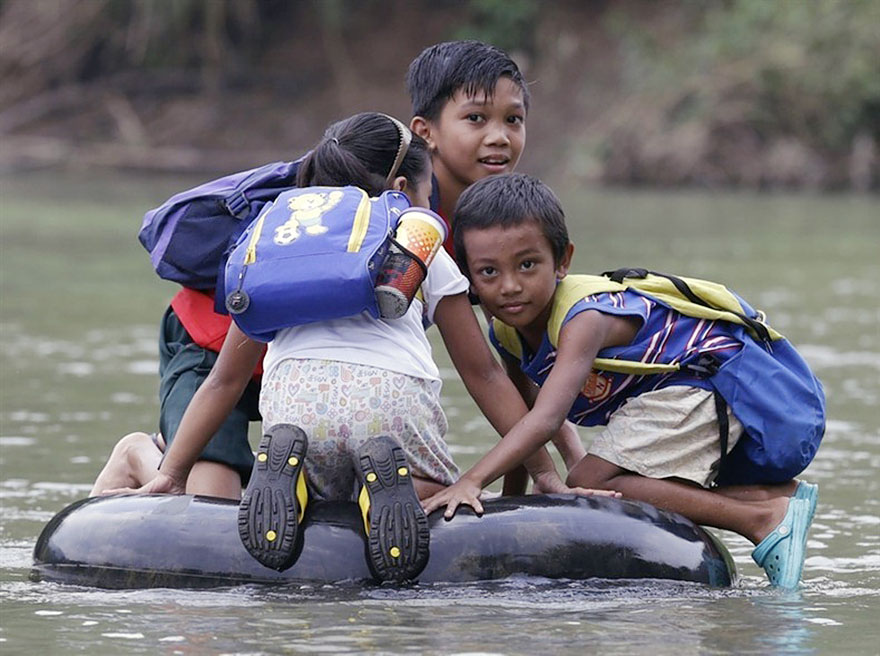 Many of you take a bus to school. Others may have to walk a short distance.
Unfortunately, many children of other countries have to go through extreme measures to get an education.
See more below.
1. Rizal Province, Philippines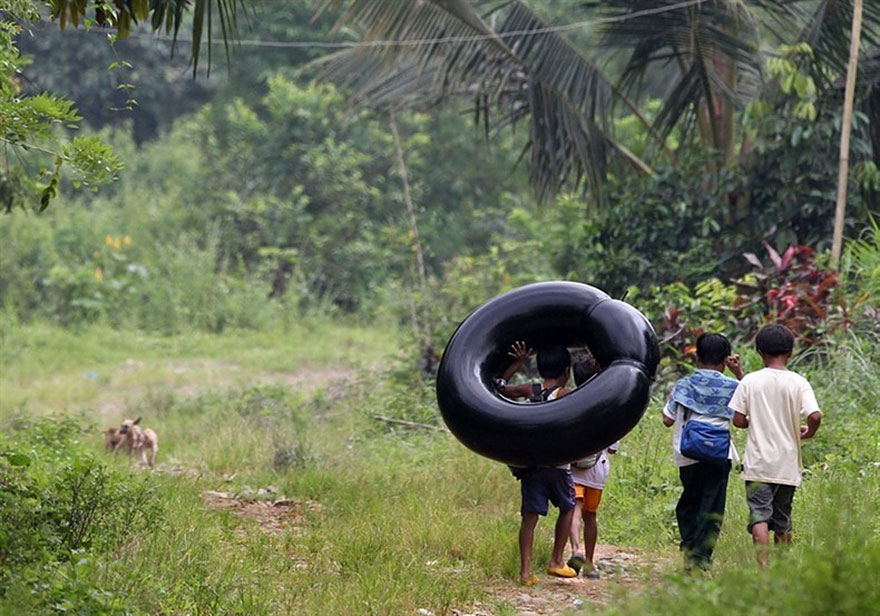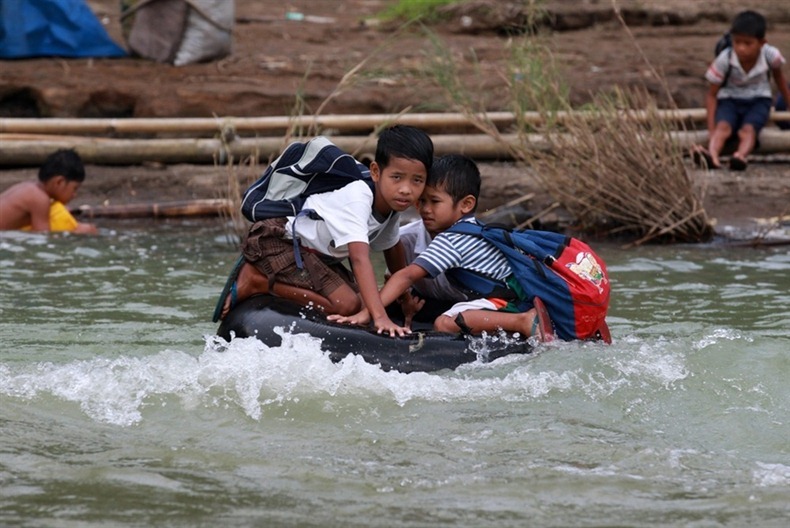 Children have to use a rubber tube to cross a river to school.
2. Padang, Indonesia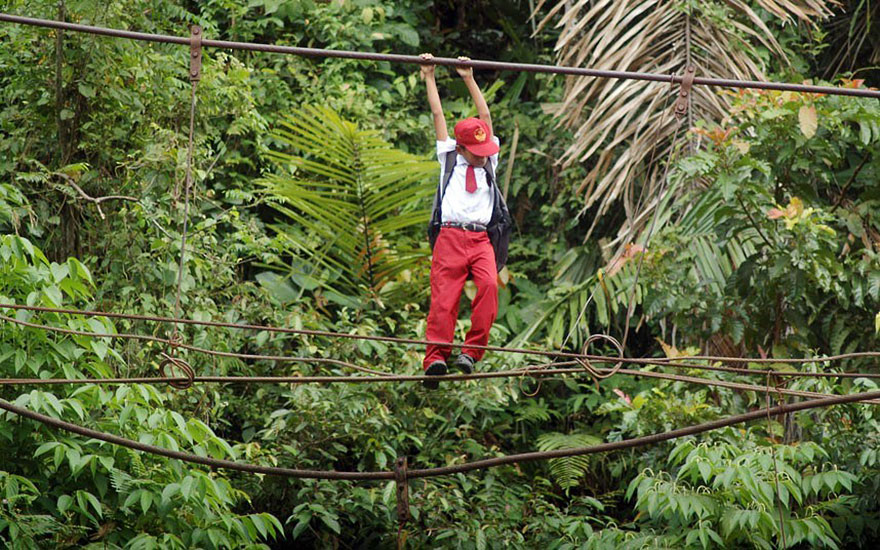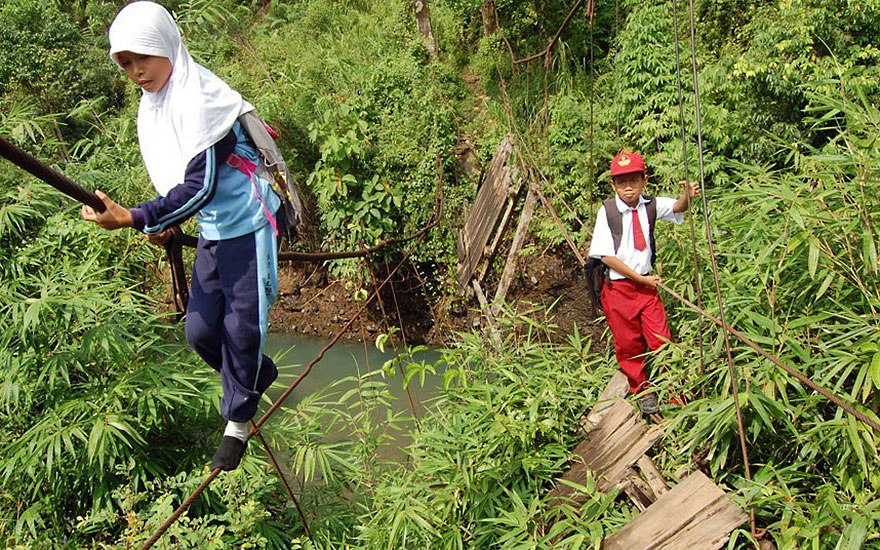 Despite a 30 foot drop, these children use a single cable from a broken bridge to go to school.
3. Pili, China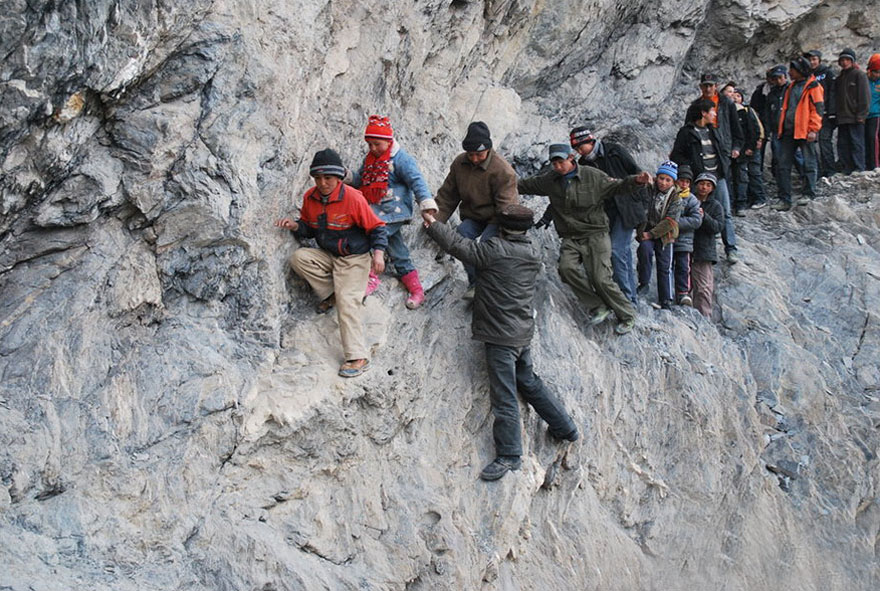 Teachers help their students get across a mountain for school.
4. Cilangkap Village, Indonesia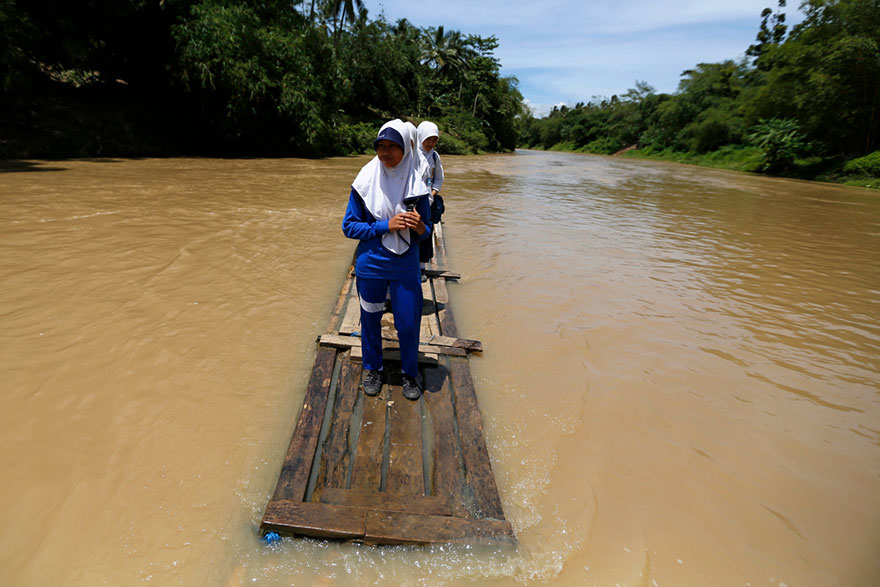 Students ride a bamboo raft through muddy water before class.
5. Delhi, India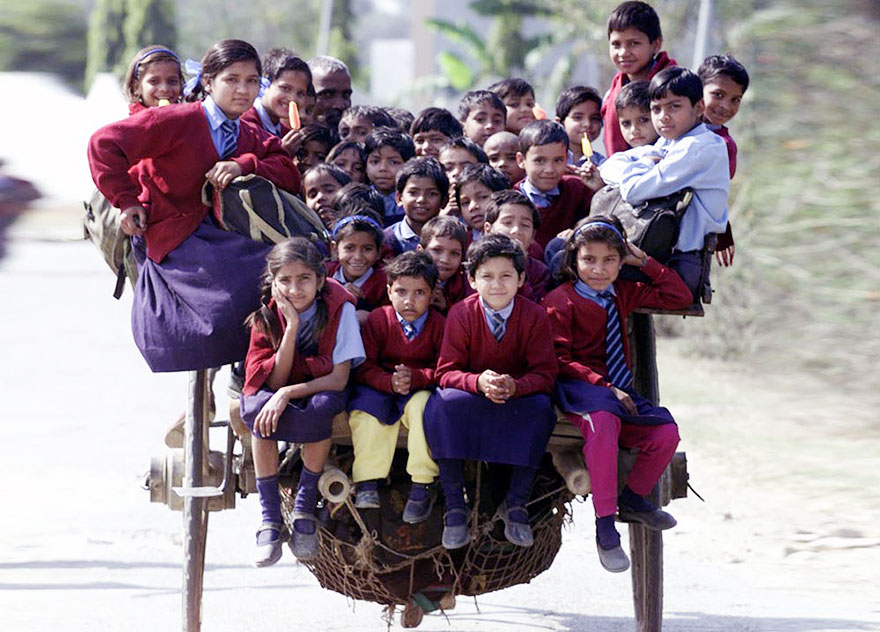 This crowed horse cart carries several students to school in India.
6. Duijiangyan, China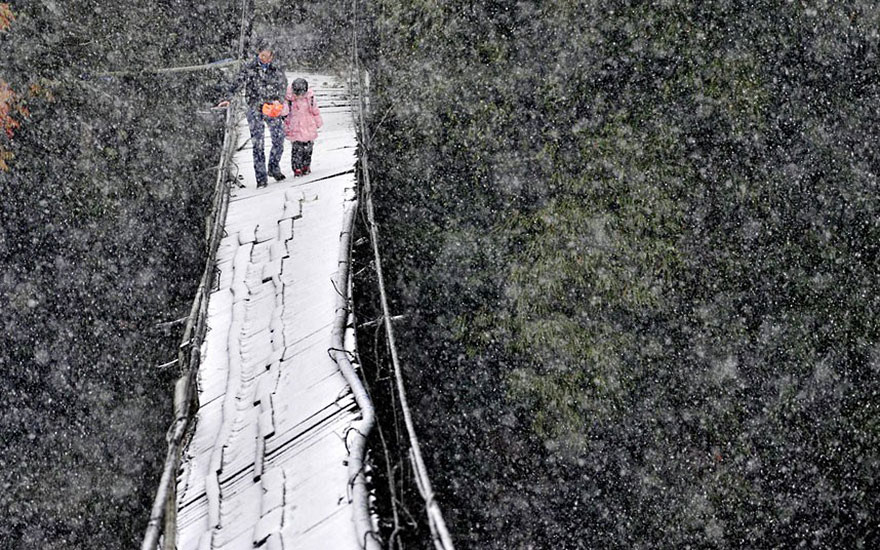 Extreme weather and a broken bridge gives students a tough time getting to school.
7. Sri Lanka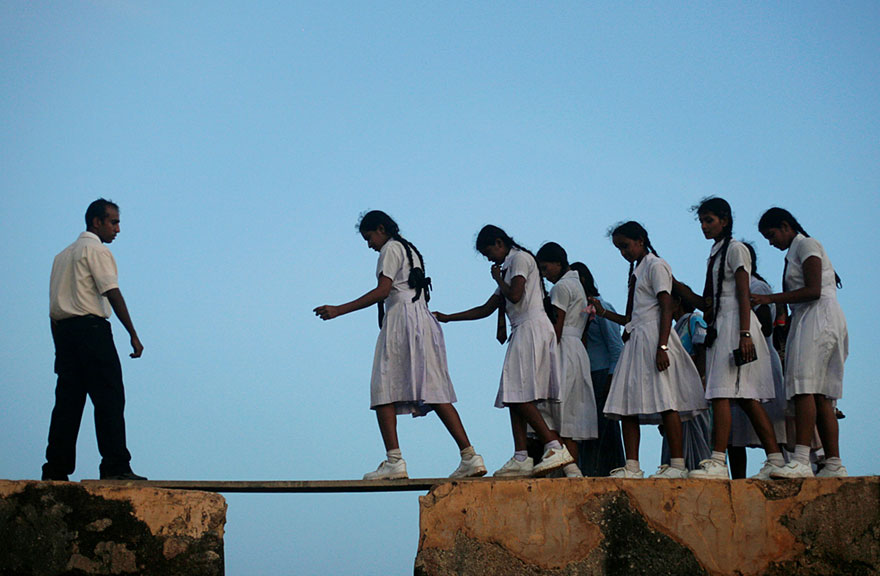 A small wooden plank helps students cross a dangerous drop in Sri Lanka
8. Myanmar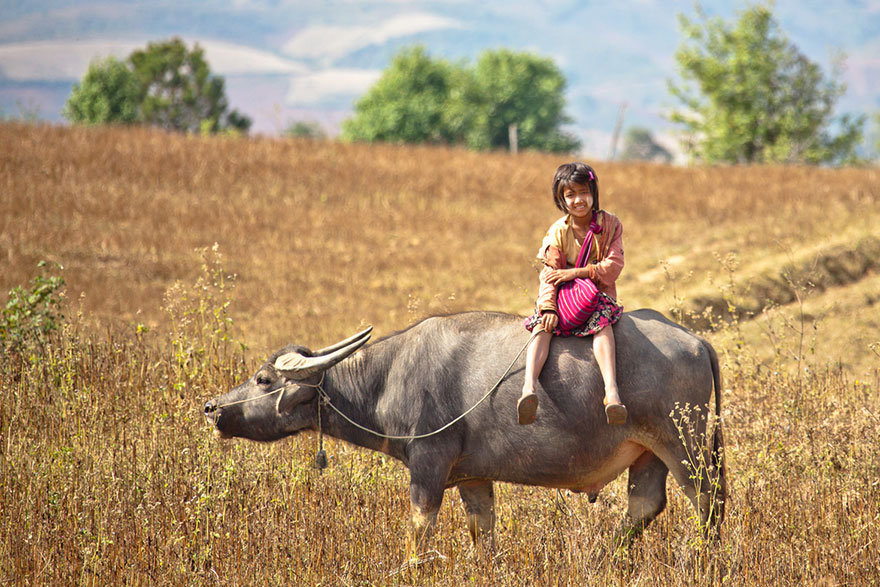 What bus? This young student takes a bull to school.
9. Riau, Indonesia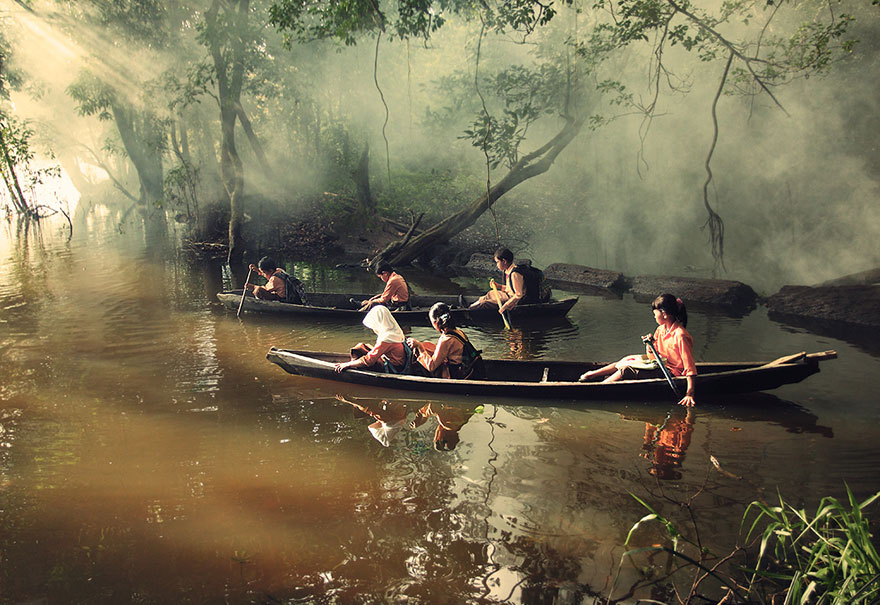 In what looks like a spooky swamp, Indonesian students row in canoes to school.
10. Rio Negro River, Colombia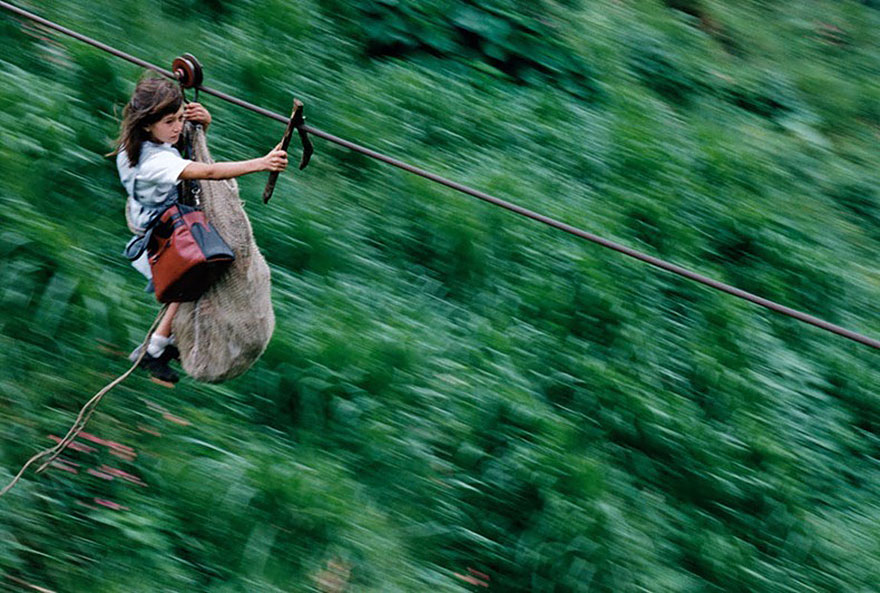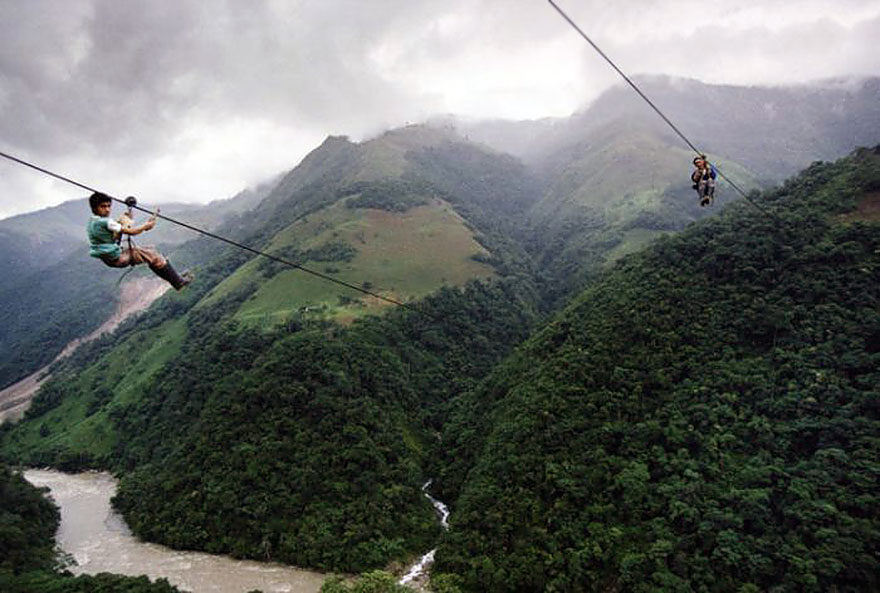 Students ride a steel cable 1300 feet in the air.
11. Lebak, Indonesia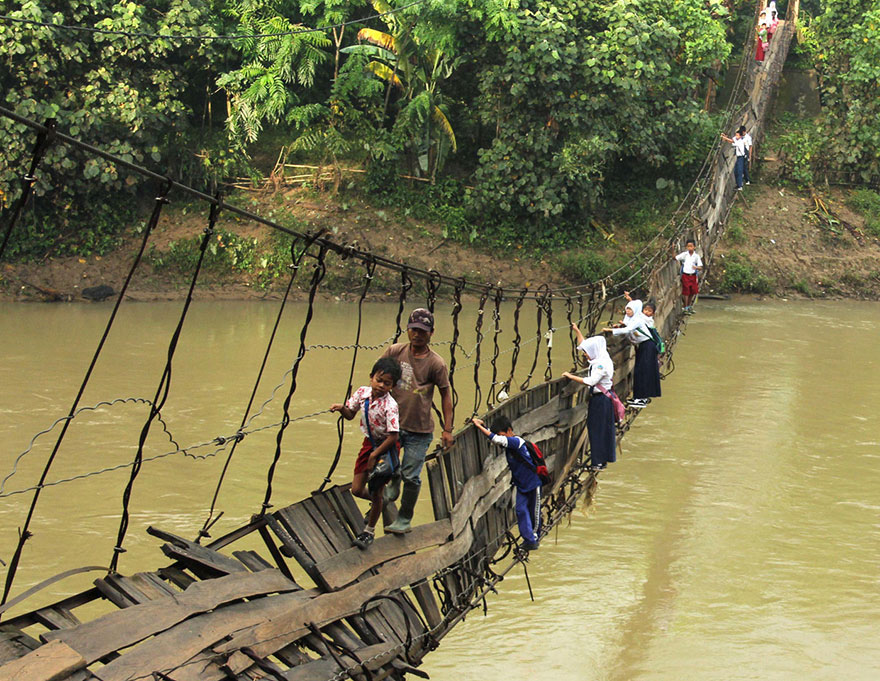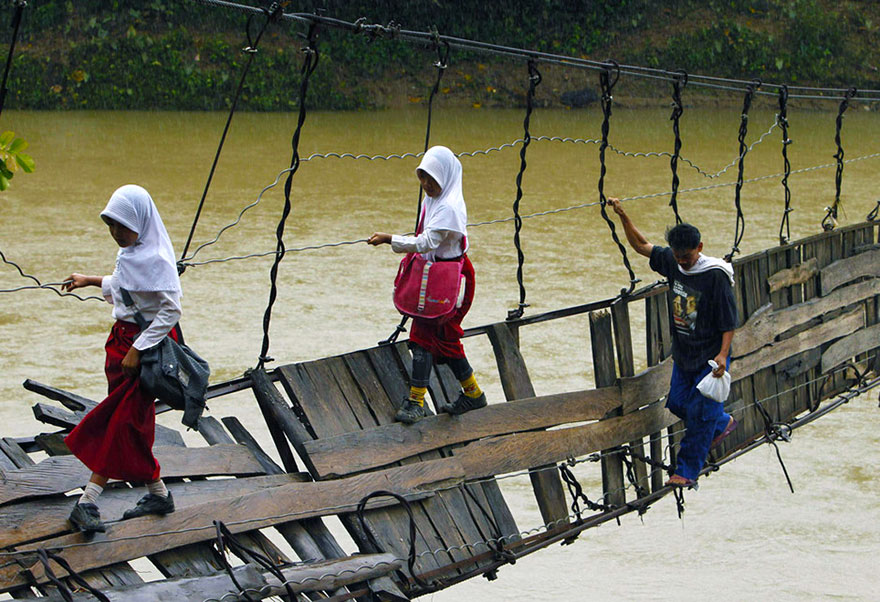 Another broken bridge, another day of school.
12.  Zanskar, Indian Himalayas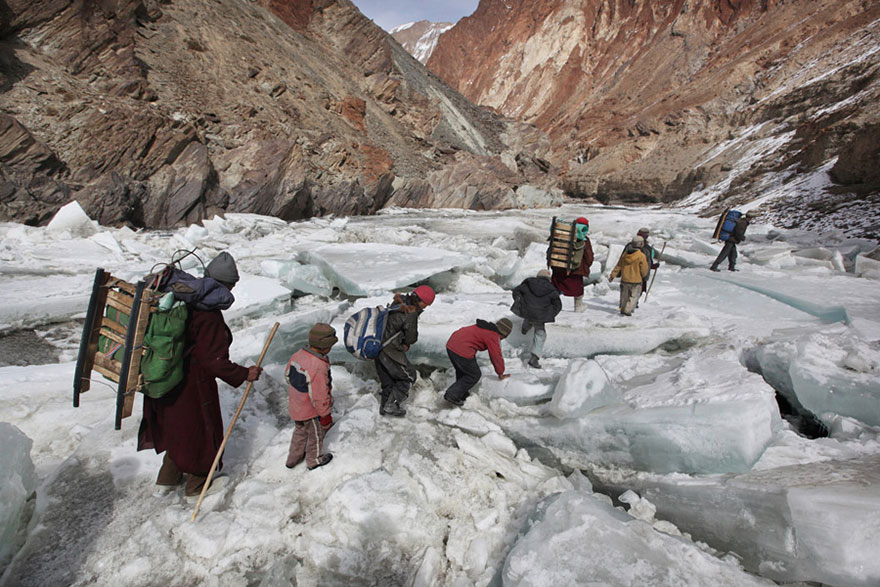 Students travel over ice through mountains to school.
13. Zhang Jiawan Village, China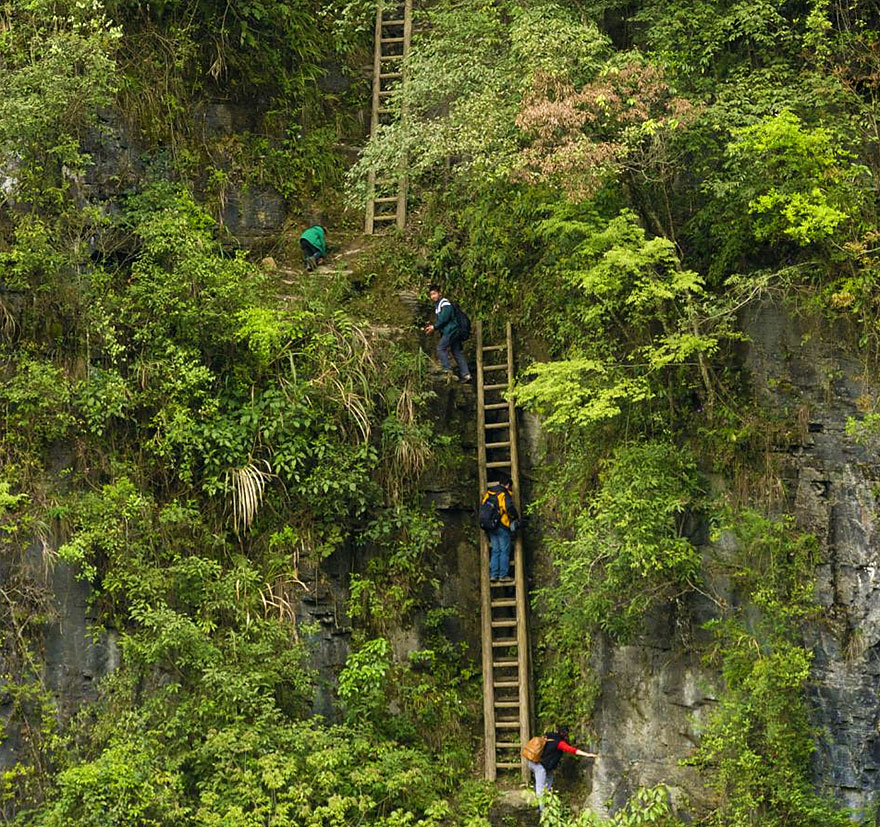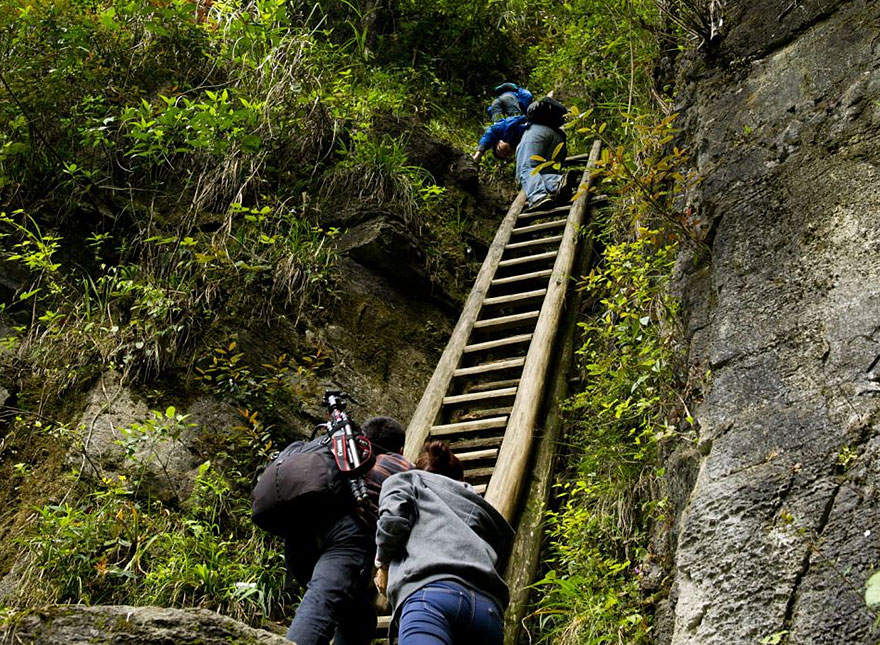 An old ladder doesn't stop these kids from climbing up a tall mountain to school.
14. Gulu, China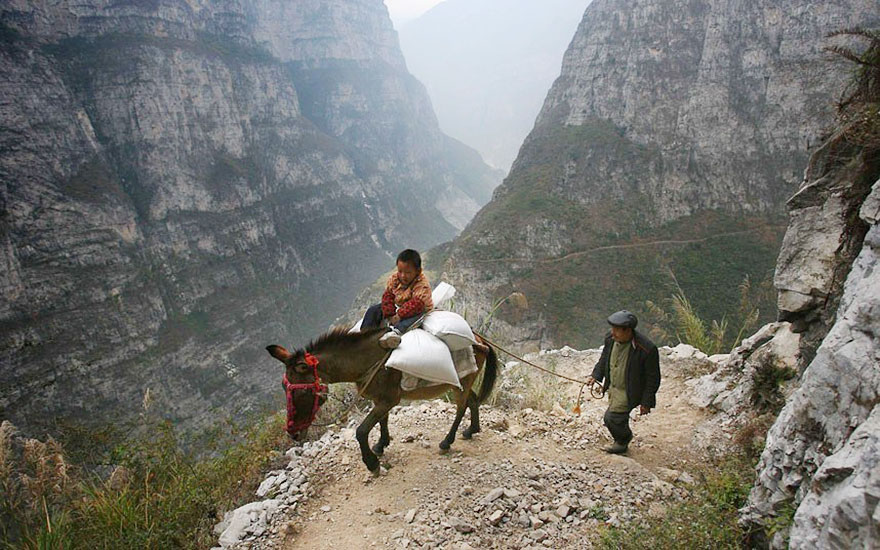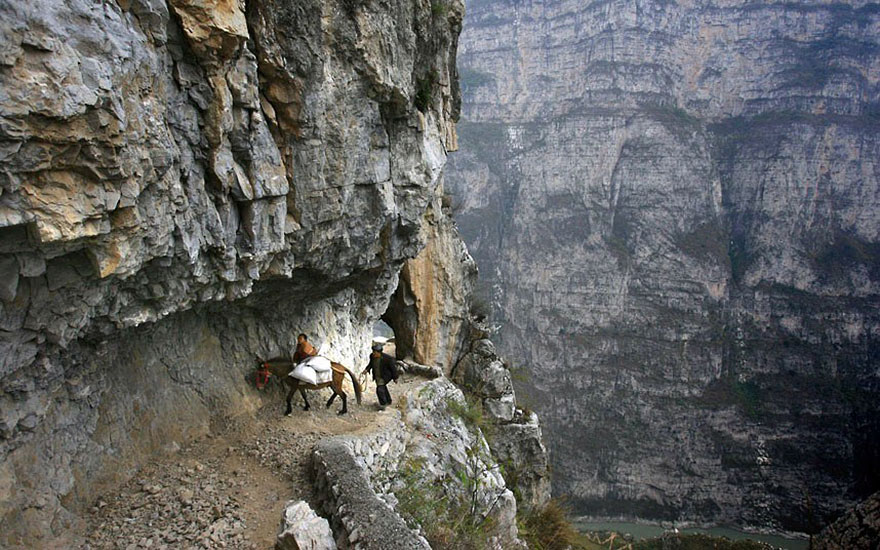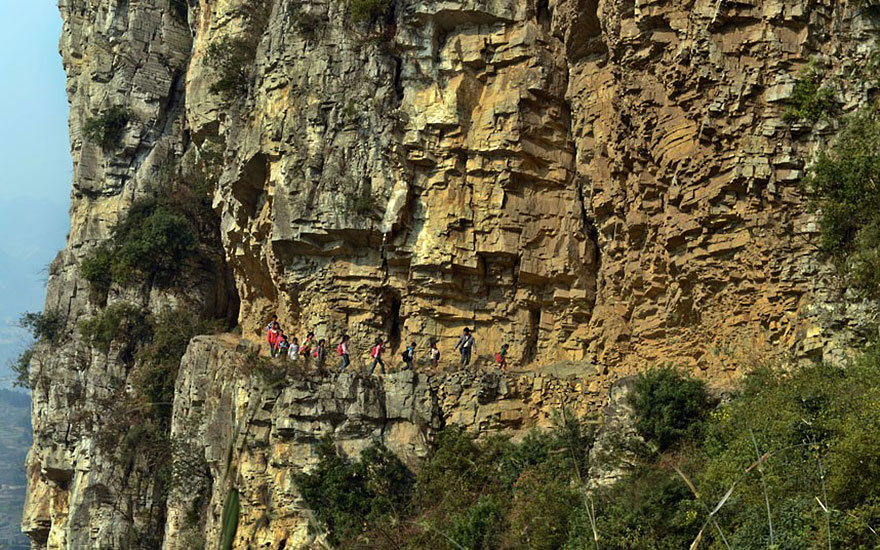 Lastly, these students travel for 5 hours through several narrow mountainside ledges to make it to school.
credit: telegraph
The next time you get on your bus, be sure to thank the bus driver for getting you to school safely. Things could be a lot worse.
You'll like these: