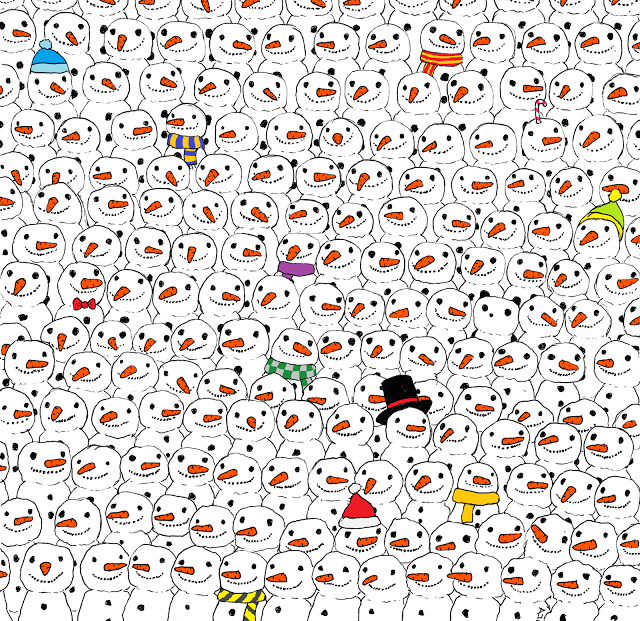 source: facebook.com/thedudolf
Can you locate a panda amongst the snowmen?
The cool picture above was done by an artist that goes by the name Dudolf. 
After locating the panda above, take a look below to locate a missing cat in the group of owls.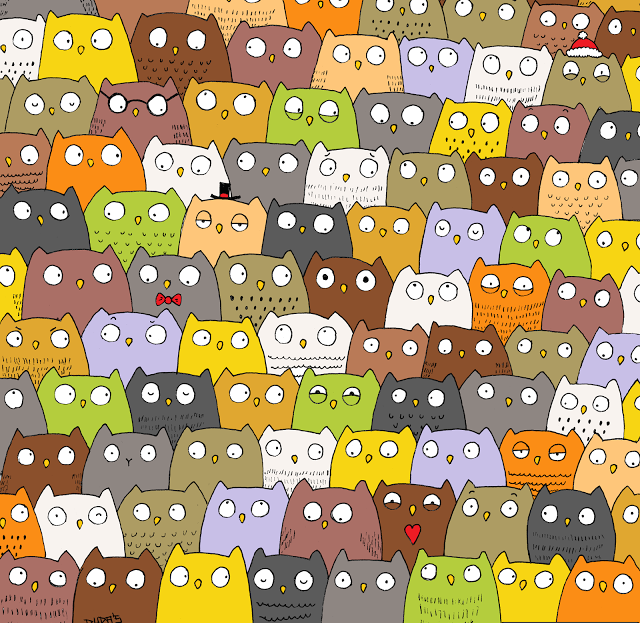 source: facebook.com/thedudolf
Stuck? Click here for the answer!

You'll like these: