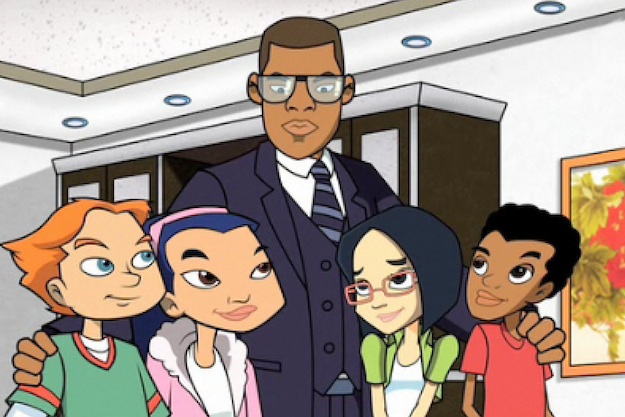 Here is an animated Jay-Z in the cool cartoon, Secret Millionaires Club.
The cartoon also features real life BILLIONAIRE, Warren Buffett. Like Jay-Z, Mr Buffett acts as himself in the cartoon as he helps kids with both money and life problems. To see the episode featuring Jay-Z, click below.
Like what you see? Check it out on the Hub…..(to see Jay-Z right away, skip to 18:08 in the video) 
scoop tip: Warren Buffett is one of the riches and most influential men in our country. Companies,  government leaders, even Presidents depend very heavily on his advice.
You'll like these: