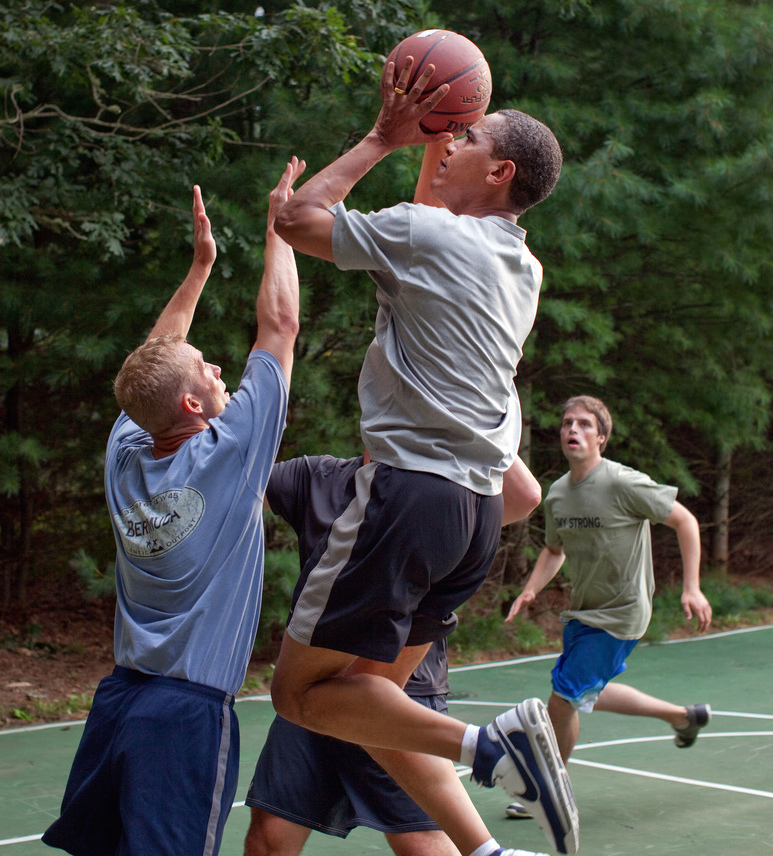 Above you can see the 44th president, Barack Obama, displaying some of his skills on the court.
Hit the click below to watch him in action.
 Here's a clip from 2009 that just recently resurfaced. In it, Mr. President Obama is playing a game of "PIG" with the women's college basketball champions, the UConn Huskies.
scoop tip: if you do not see the video appear within a few seconds, it is unable to load on your device. sorry :(
You'll like these: