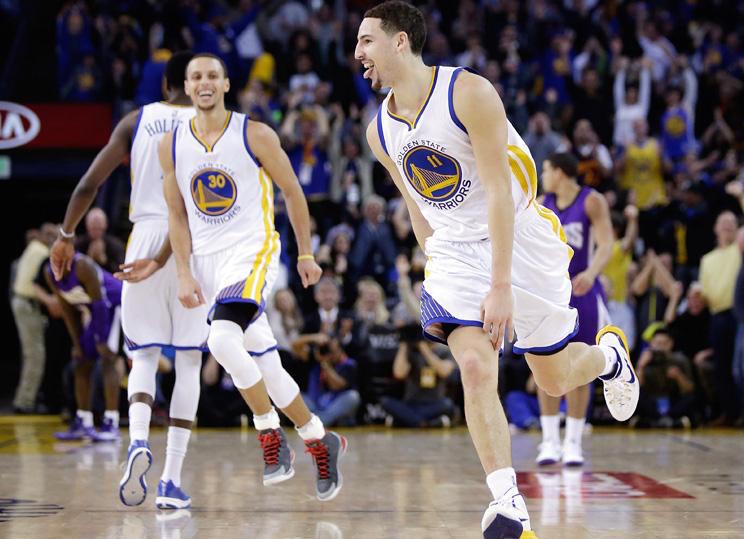 Last night, against the Sacramento Kings, Klay Thompson scored 37 points….IN A QUARTER!
Find out more about the NBA record breaking performance below.
Before the third quarter started, Klay had 13 points. He then went on to make ALL 13 shots (many being 3 pointers) that he attempted in the quarter.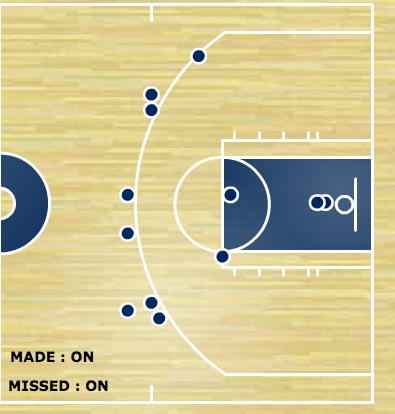 Above is a shot chart of Klay Thompson's third quarter. A shot chart shows the makes and misses of a team or player. The filled circles represents shots made and an 'x' represents misses.
As you can see, no misses.
The video below shows the shocking performance.
That was magical. Well done, Klay.
You'll like these: