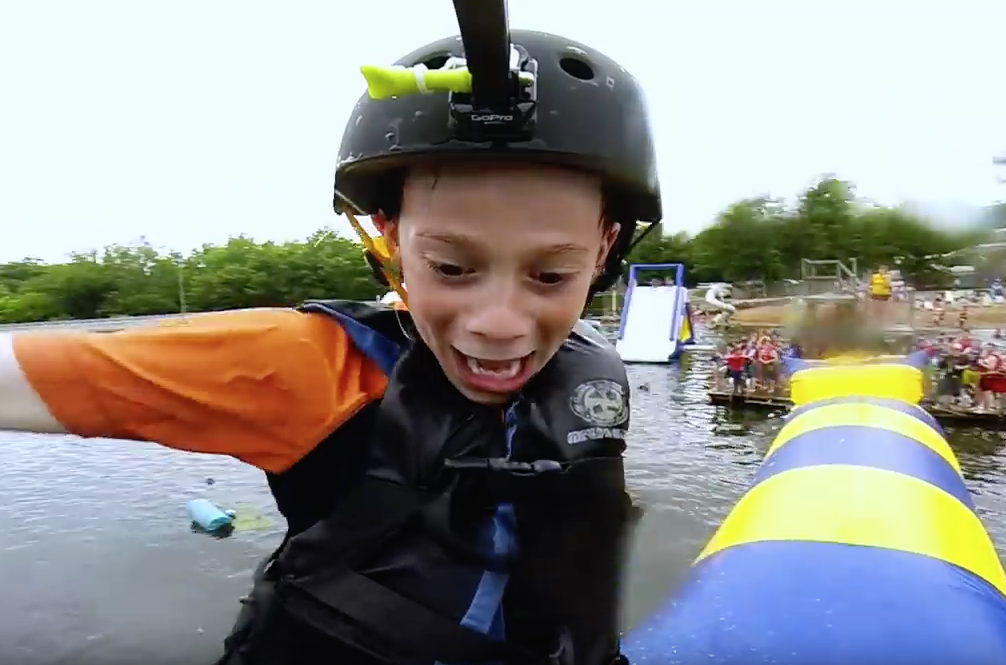 Ever bounced on a "blob"?
Take a look below to see what it's like to do such a thing.
The "blob" is when someone sits on one end of a partially inflated large airbag and another person jumps on the other end. As you can guess, this sends the person who was once sitting flying into the air then eventually landing safely into water. This camp exercise can be extremely dangerous without proper precaution and adult supervision – so DO NOT TRY AT HOME!
GoPro, which is an action camera set that can be worn to record extreme activities, was provided during this camp exercise to show viewers what it's like getting your blob on.
You'll like these: