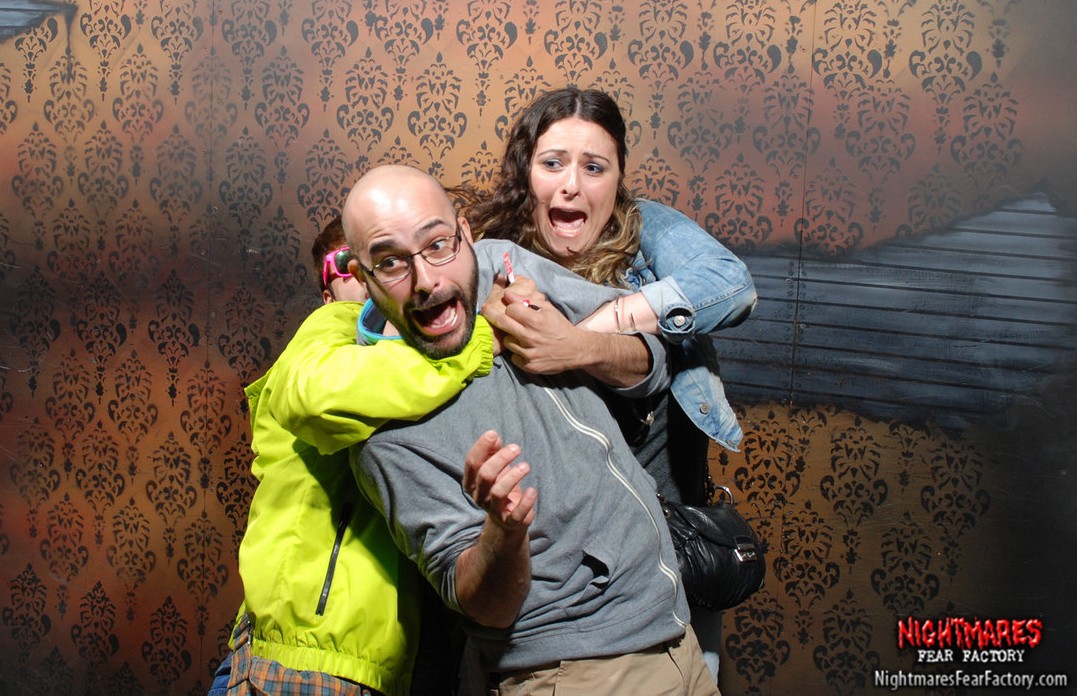 This father looks a little too scared to help his family out of their predicament.
Good thing it's all for fun. The family pictured above are visiting Nightmares Fear Factory in Niagara Falls.
Check out more pictures below.
Nightmares Fear Factory uses several hidden cameras throughout their haunted house to catch these great reactions.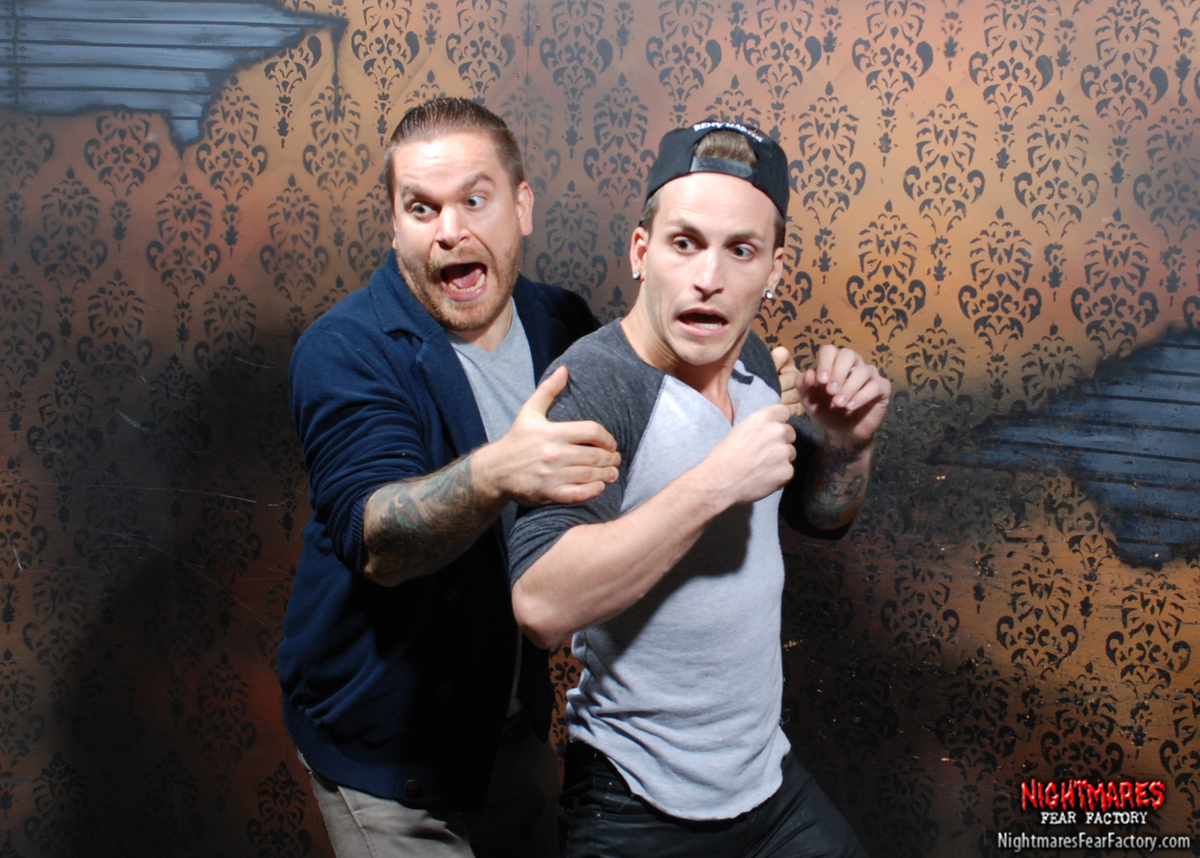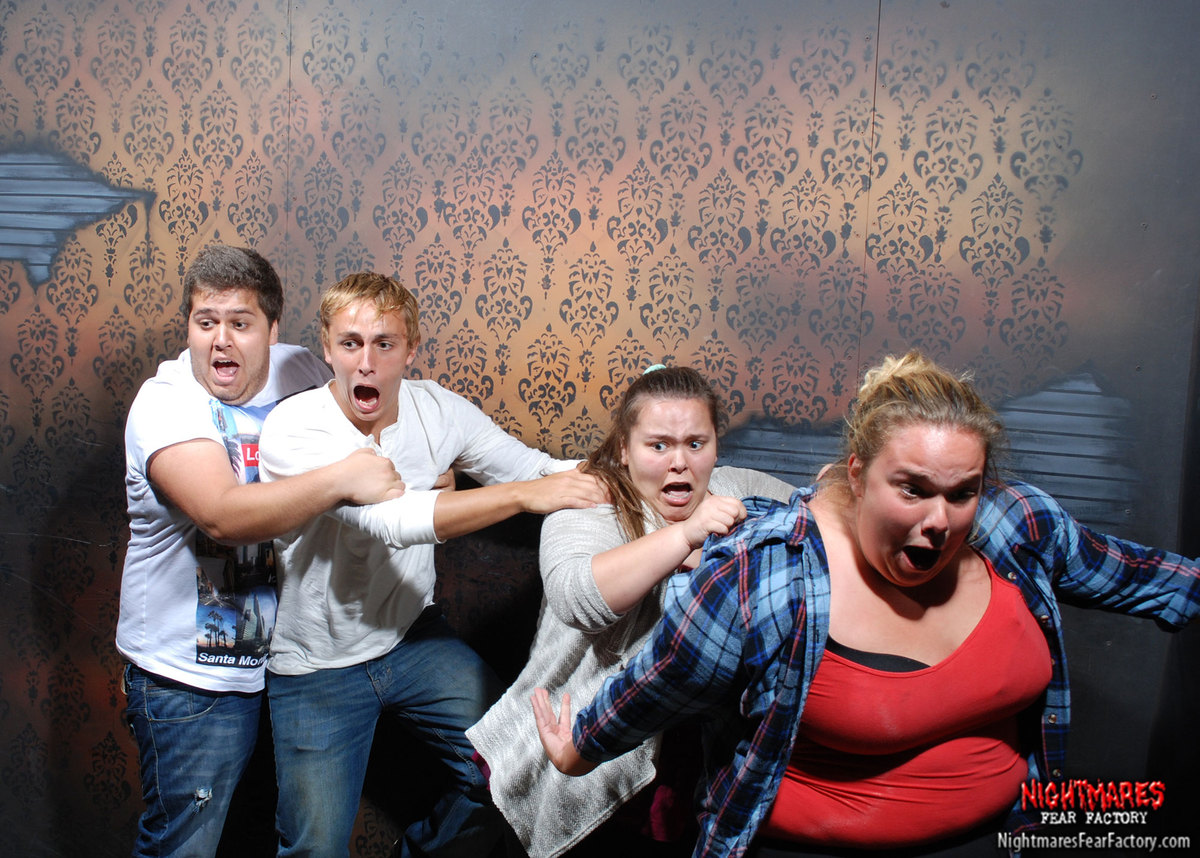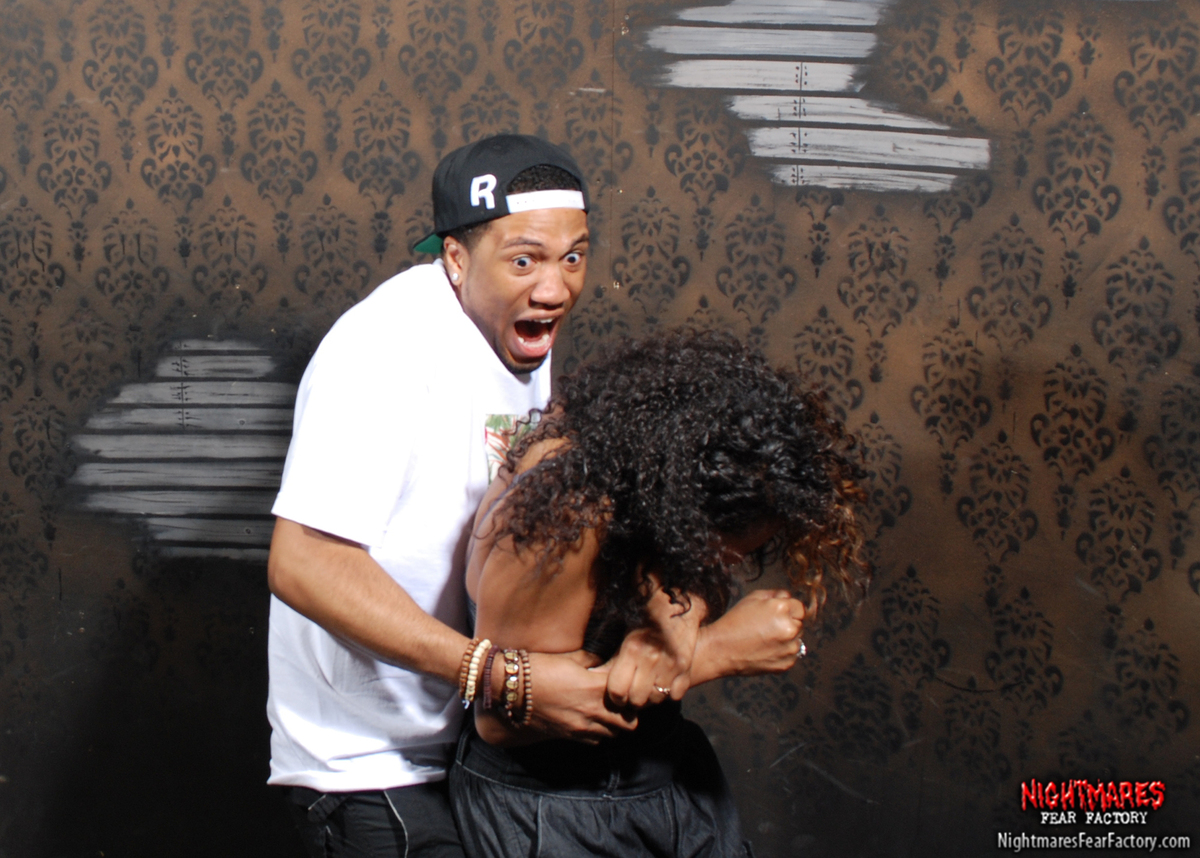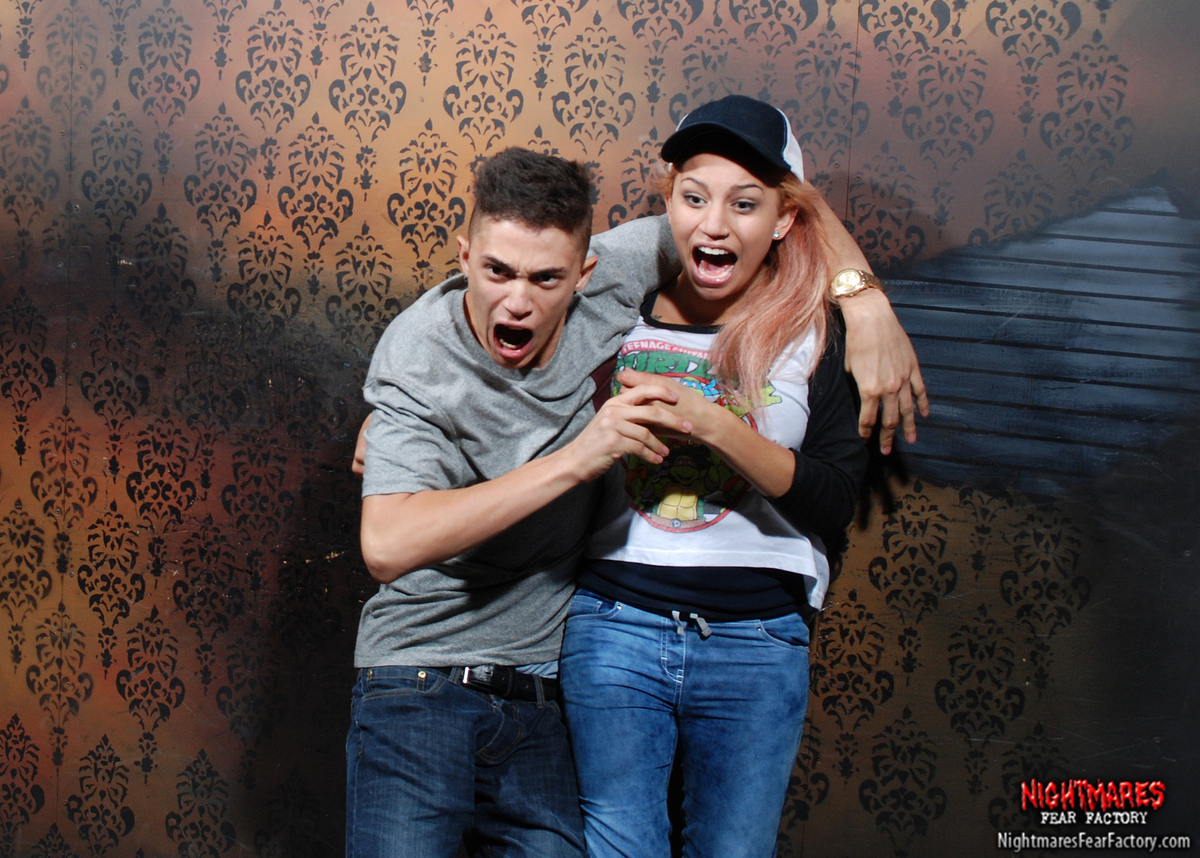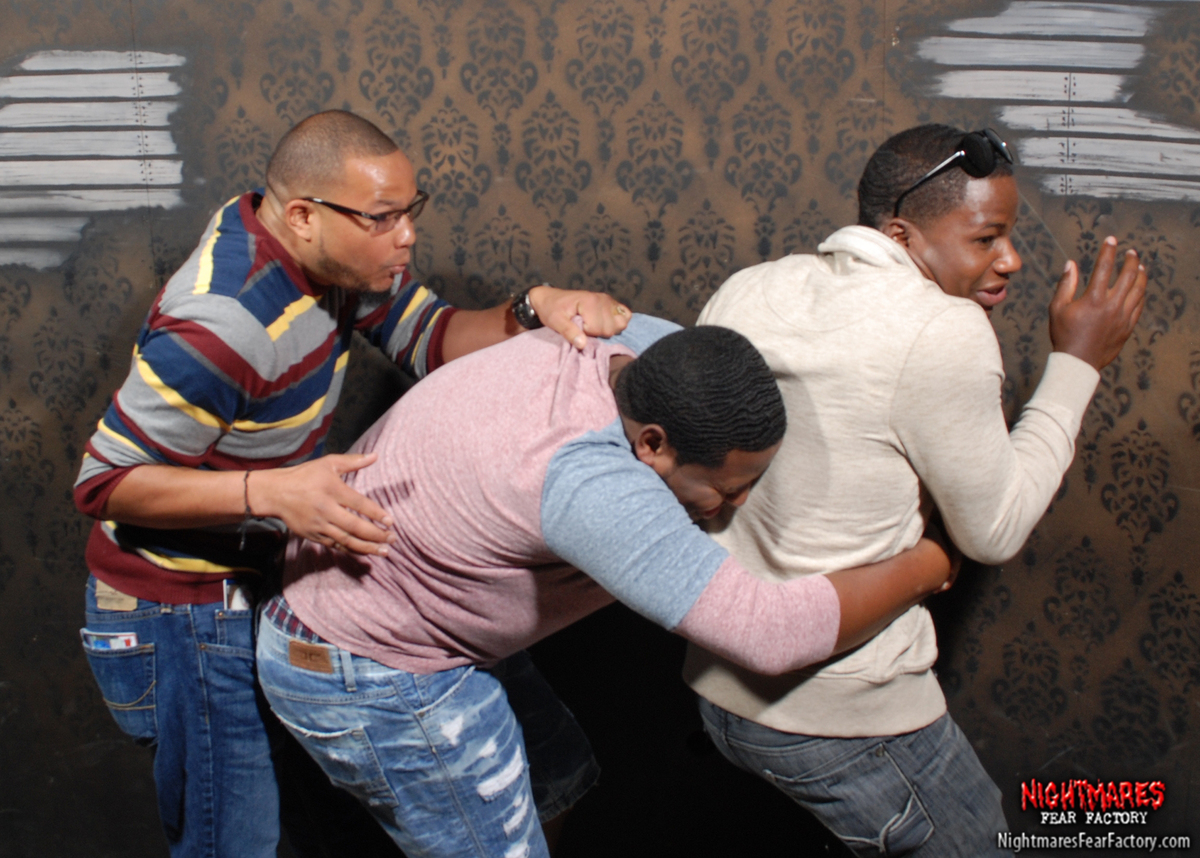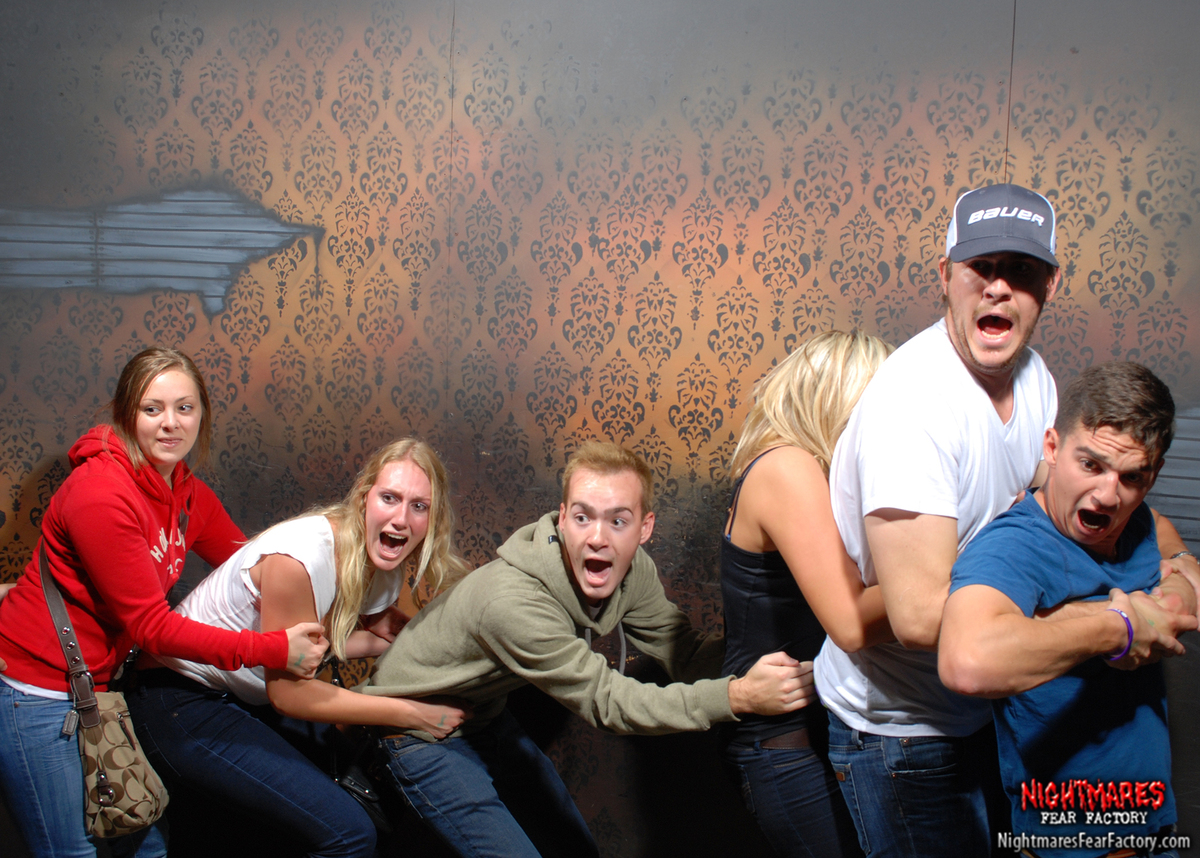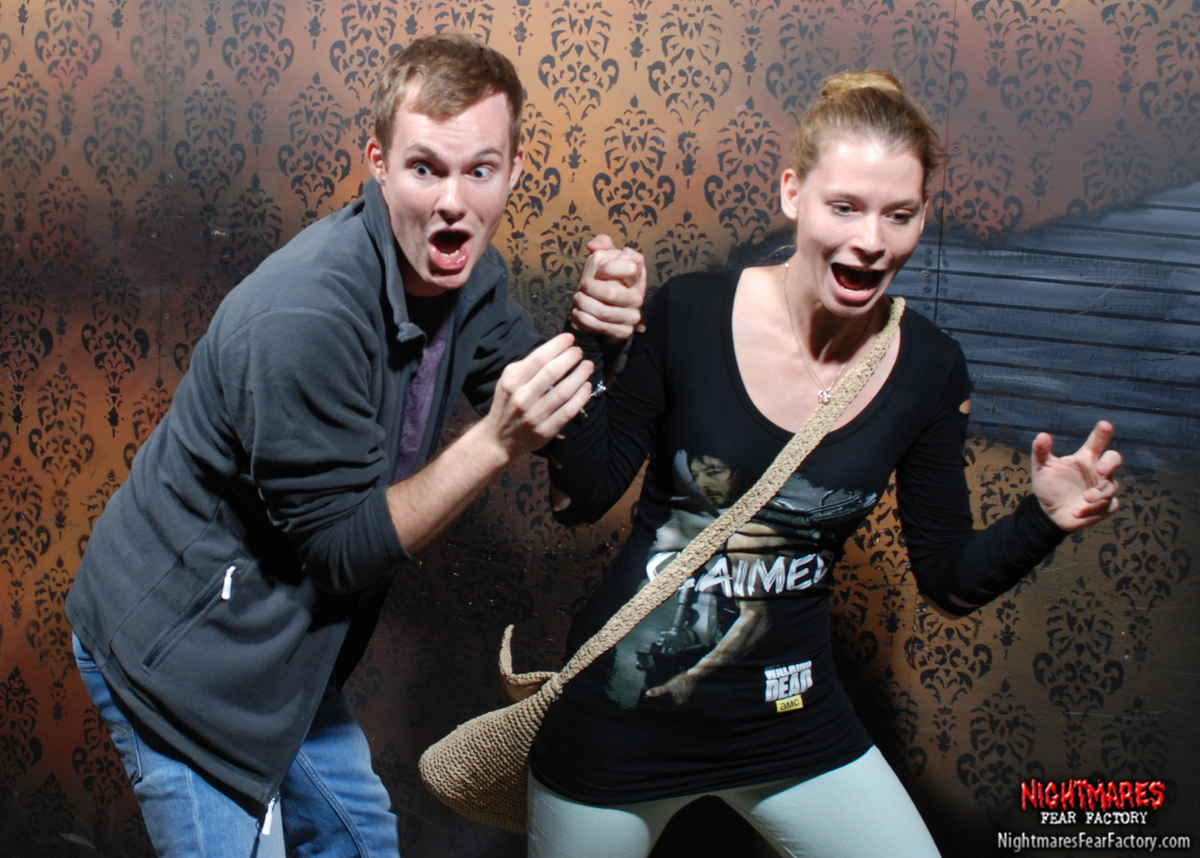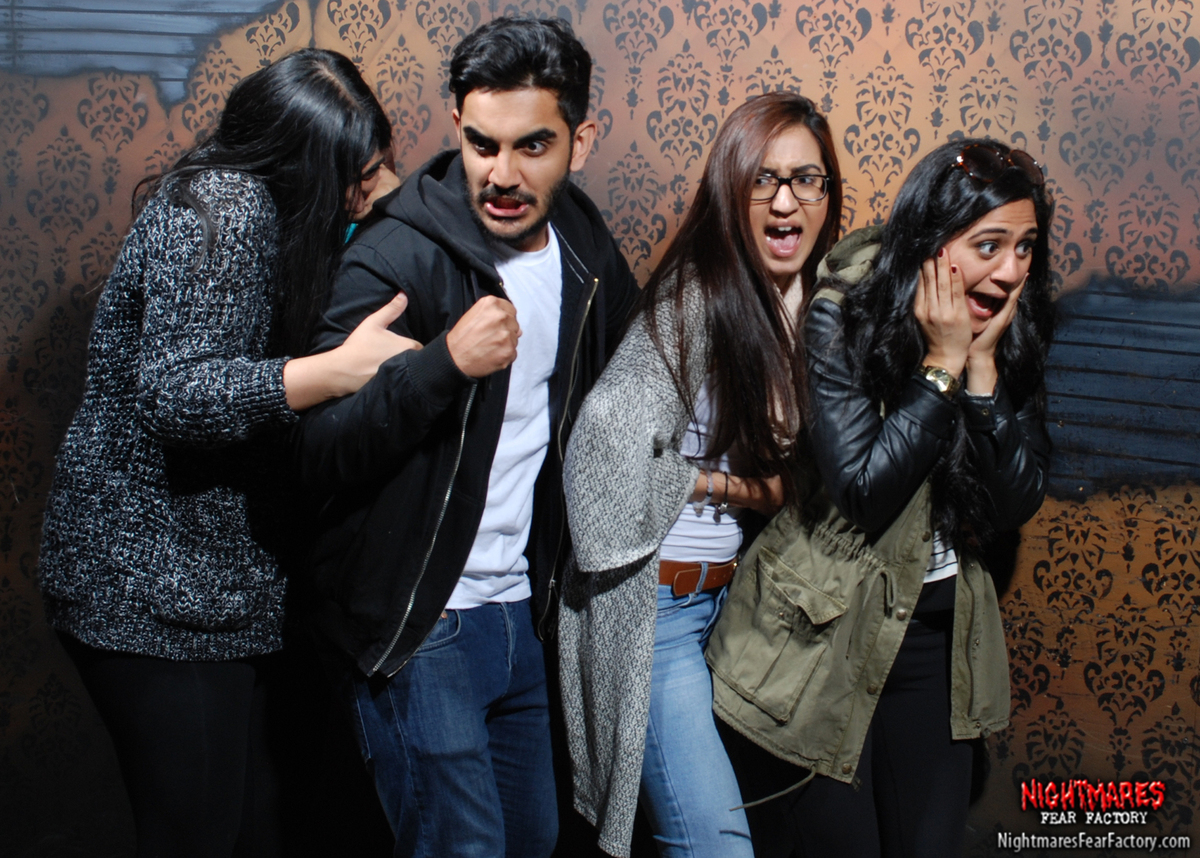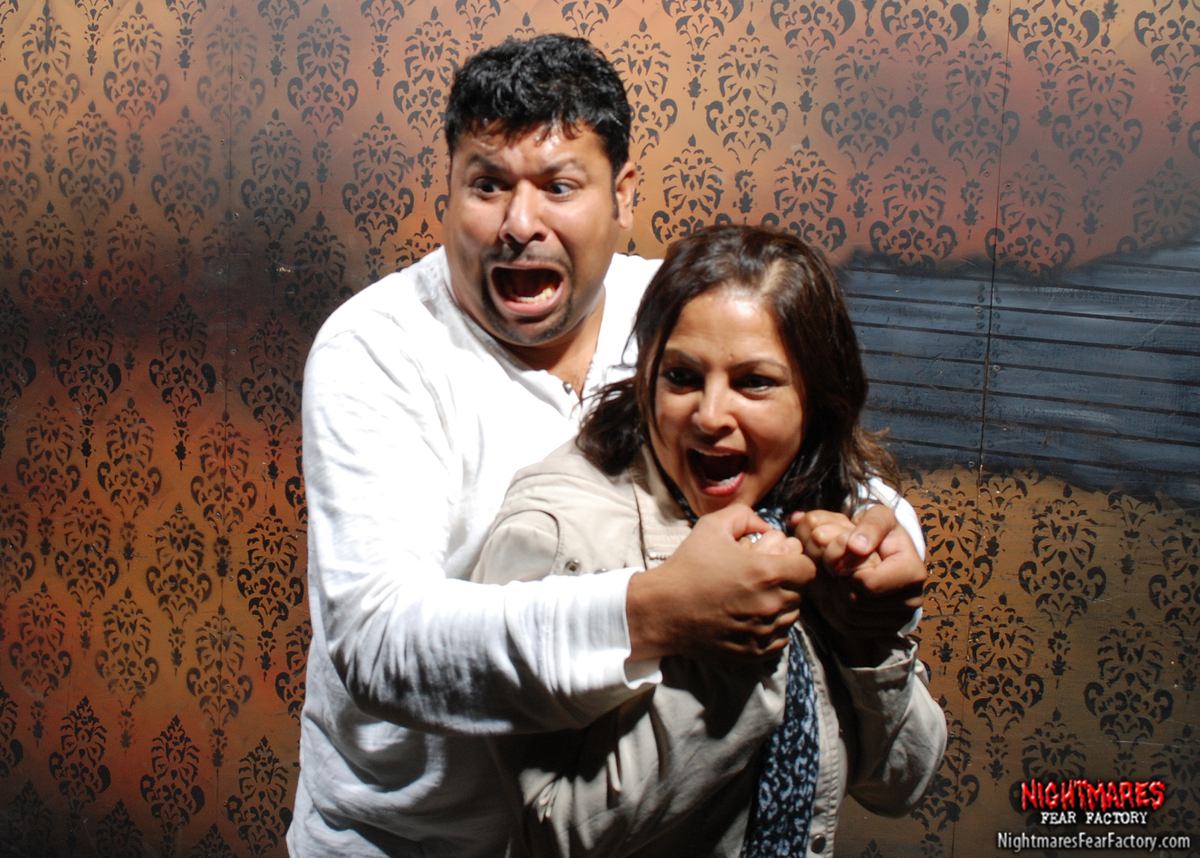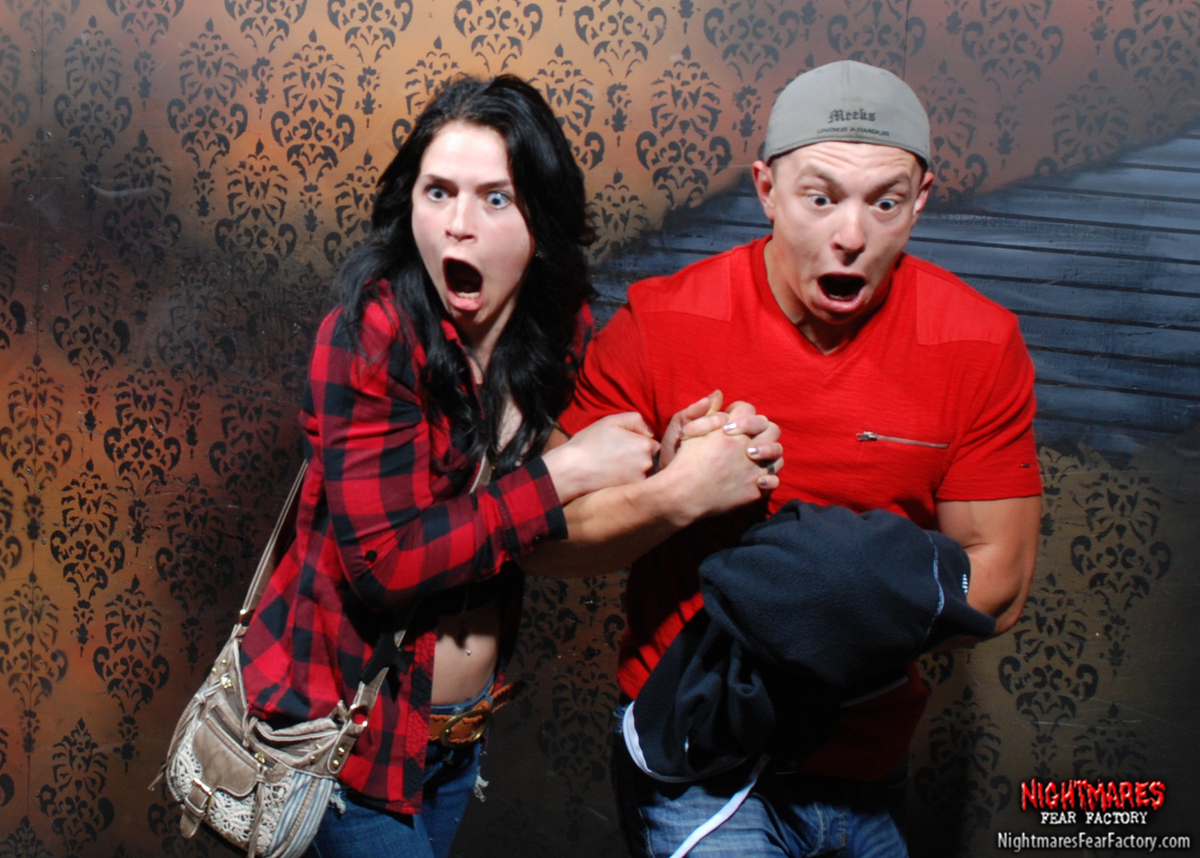 credit: Huffington Post
You'll like these: