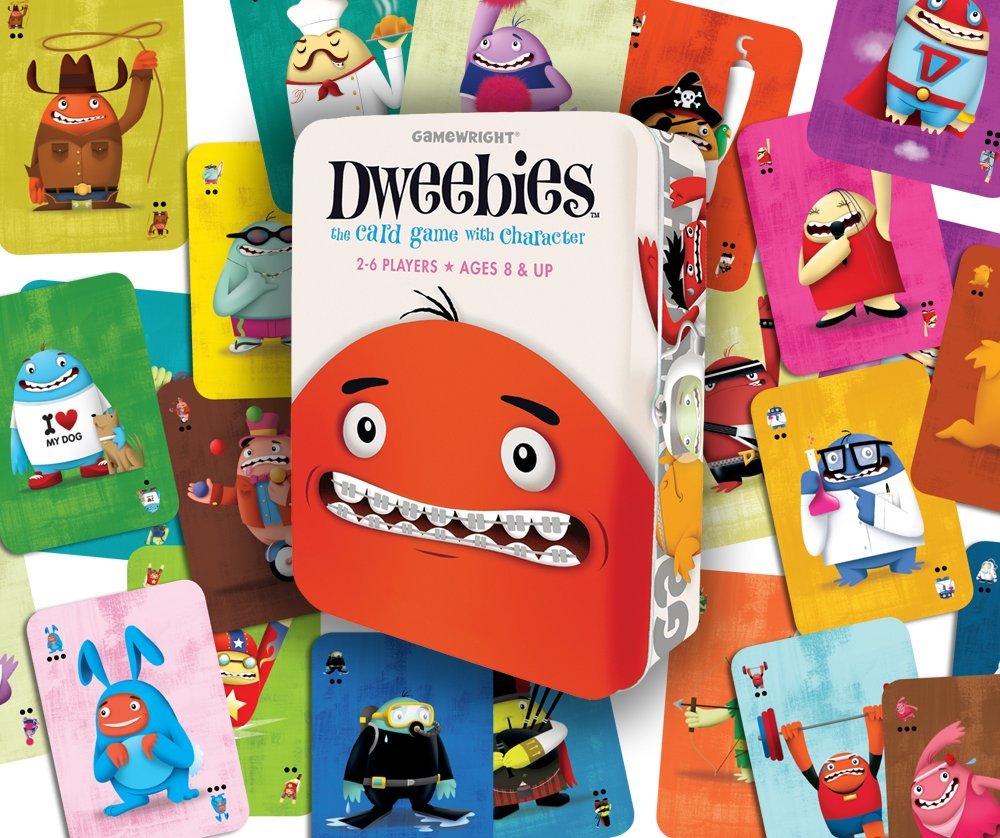 Now here is a great matching game for older kids.
Keep reading for more.
Unlike other matching games, Dweebies involves more  strategic thinking. It's really easy to learn how to play, but the clever rules will have you fighting for Dweebies for hours.
How could you not love the design of the cards and packaging? This is our kind of game!

The makers of Dweebies invites each person who purchases the game to create their very own dweebie. We here at Scribble Scoop love to scribble so we figured, why not.
That guy above is Scoop Dweebie.
You'll like these: