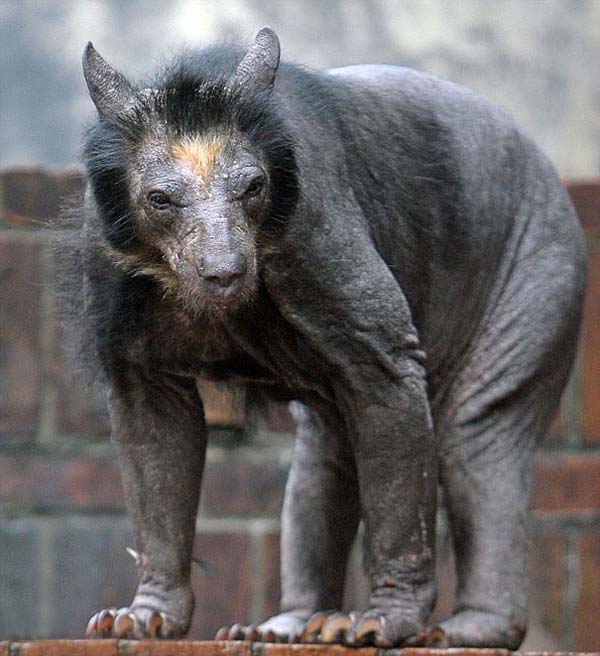 This is a bear. Yes, a bear.
Keep reading to learn more.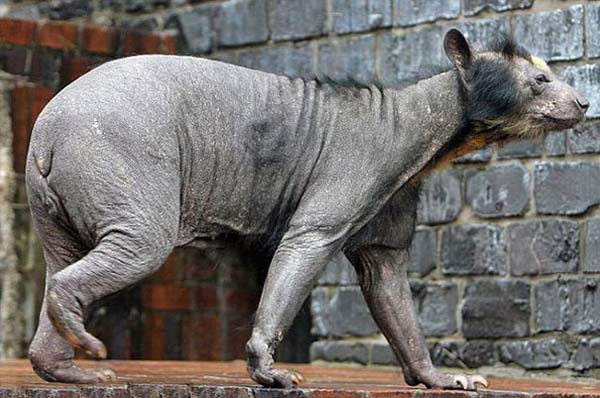 Like humans, animals can be without their hair or fur due to a number of reasons. Disease, genetics, or improper care are among the main reasons why, like people, these animals would  be hairless.
Because we have grown to know certain animals with their hair, it's a little different to see them without hair. Below are a few more examples.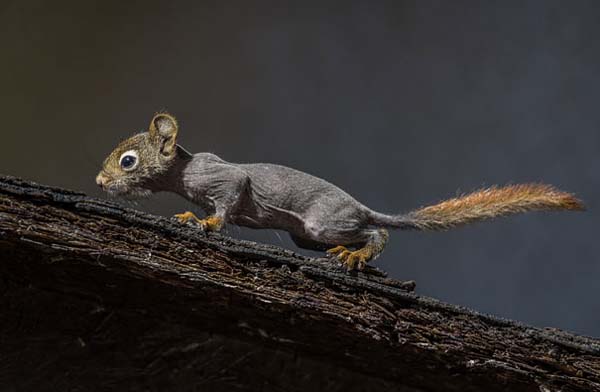 squirrel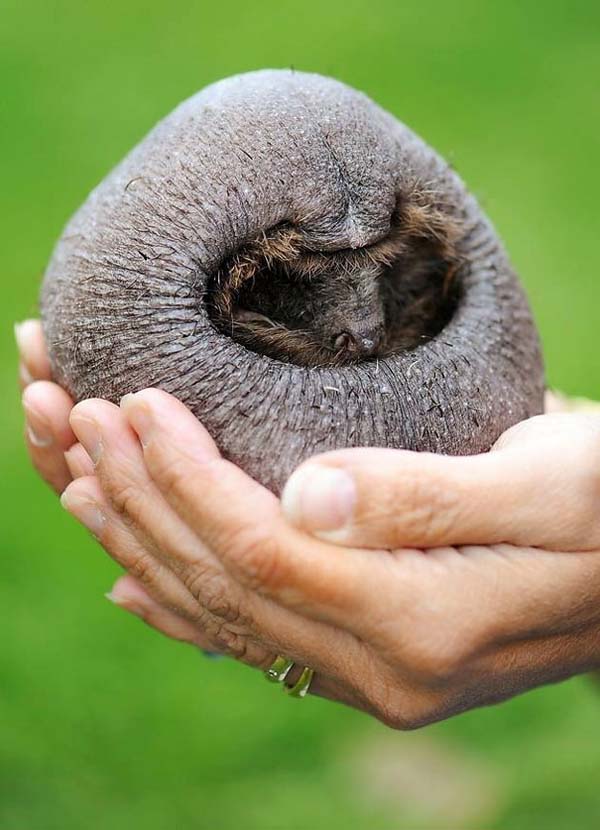 hedgehog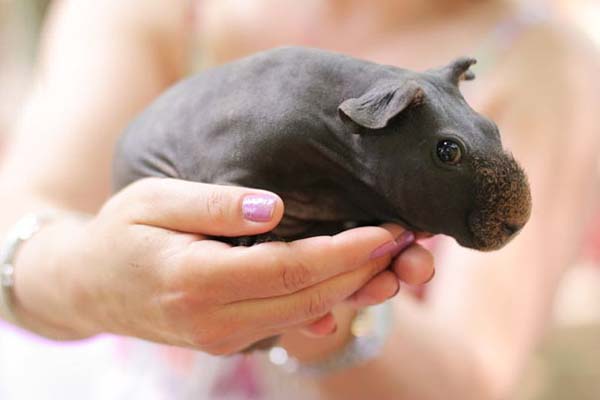 guinea pig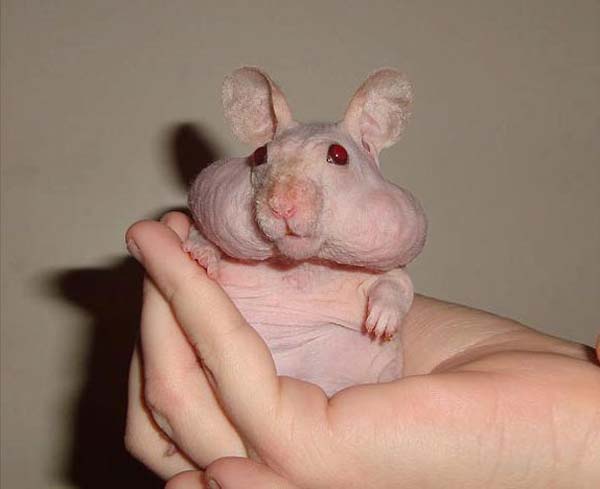 hamster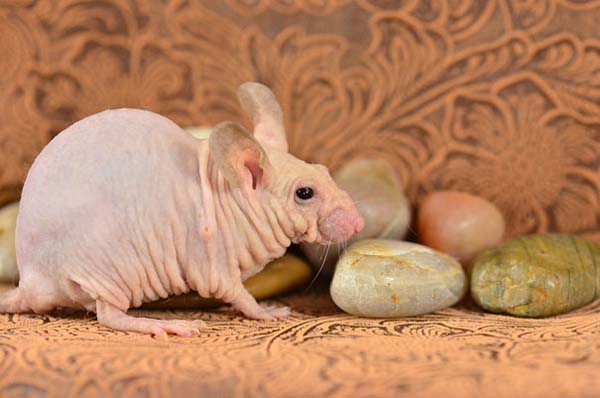 rat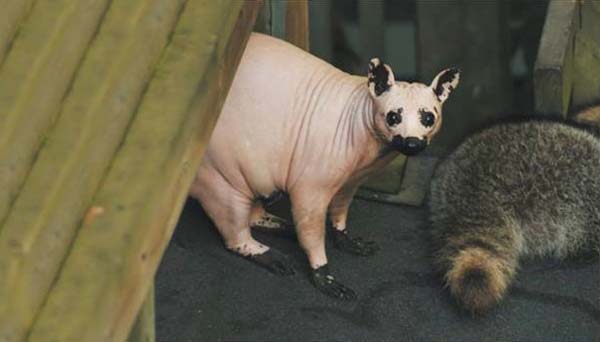 raccoon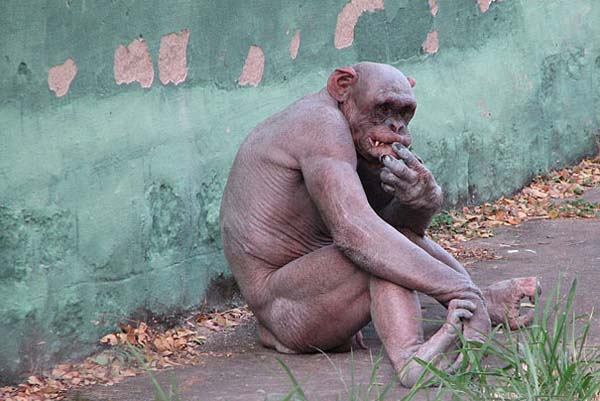 chimpanzee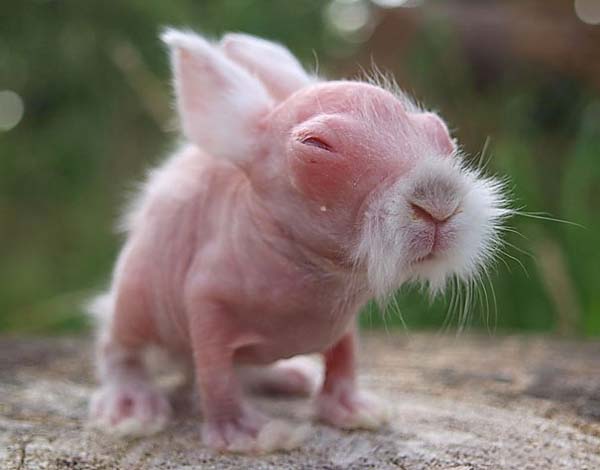 rabbit
 scoop tip: genetics is the study of how living things exist, look, and behave based on the traits their parents passed along through birth. 
You'll like these: