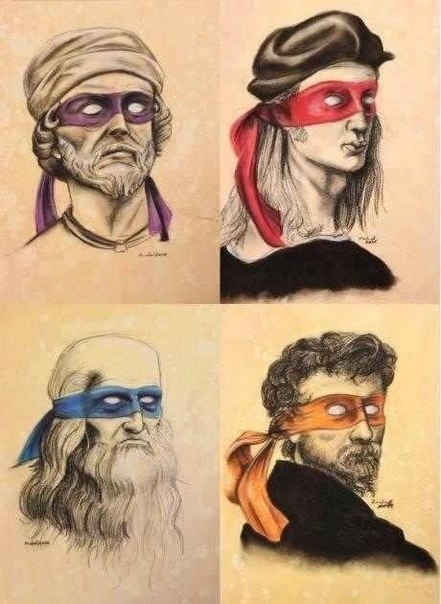 Above are four artist from a period in time called The Renaissance. By looking very carefully, see if you can identify each one.
Maybe this helps…….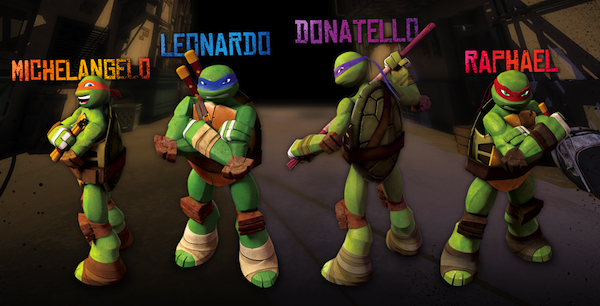 Yup, each Teenage Mutant Ninja Turtle received their name from an actual artist from the Renaissance time period. 
A graphic artist decided to take each artist's portrait and add the color bandana of the turtle which uses their name.
Cool right? Now scroll back up and take a gander at how the real Donatello, Raphael, Leonardo, and Michelangelo really looked.
You'll like these: