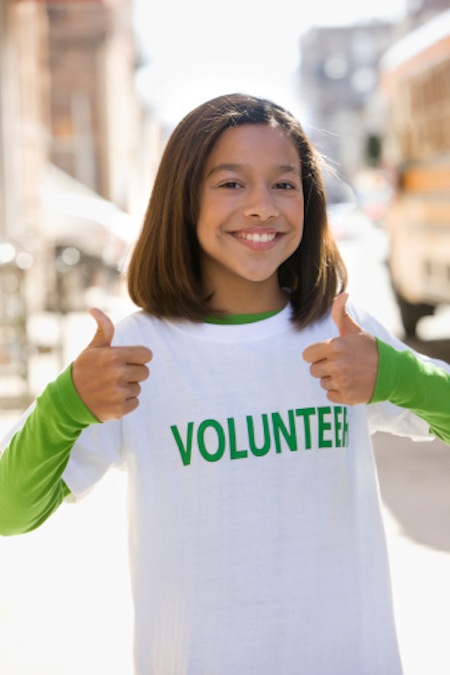 Volunteering is basically spending your time helping others, and not expecting anything in return.
Why would you do that? Check below for the scoop.
There are many people out there who could use some help. 
We all have good times in our lives and we all have some bad. The problem is that some of our bad situations are very difficult to get out of without help.
Also, it may not be people, but a building or place that could use some help. And who doesn't want their neighborhood looking better!
Still not convinced? Here is a quick list of some reasons why you should start volunteering.
1. Help improve someone else's life.
2. Meet new people and make friends.
3. Learn new skills.
4. Explore new places.
5. Have fun doing something different.
6. A great way to prepare for college or a job.
Give it a try. Ask your parents first, then go to this website. 
Once your there, type in your zip code or city. Then pick a place to volunteer. Trust us, you won't regret it!
You'll like these: