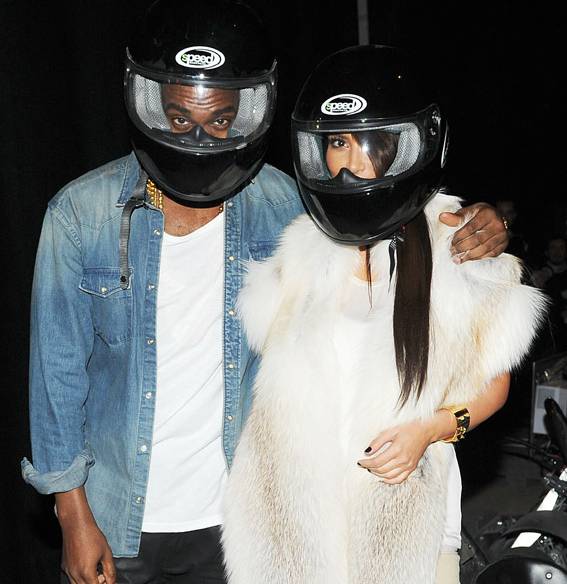 Seen above is Mr. Kanye West and reality tv star Kim Kardashian after Kanye's fashion show. After the show they decided to race go-karts! 
Speaking of Kanye's fashion show, we wanted to show you how some boys are into fashion just has much as girls. Some even help girls with their own fashion, as Kanye and many other men do.
Even if it's not always done or never done before, its always cool  to be yourself and be proud of your own talents.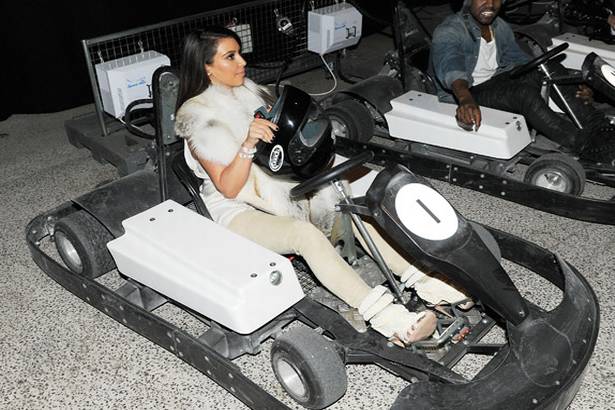 Kanye designed those shoes that Kim is wearing.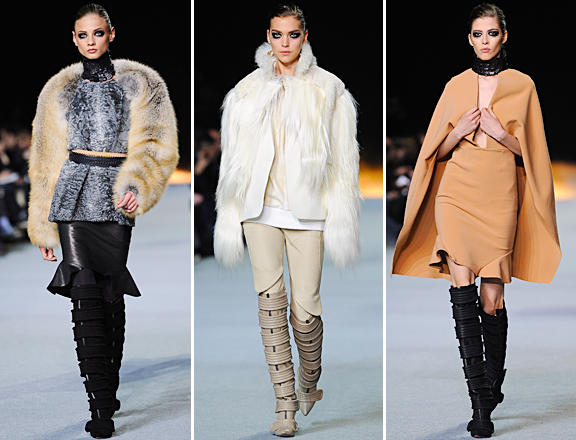 And here are clothes that Kanye designed and showed in Paris.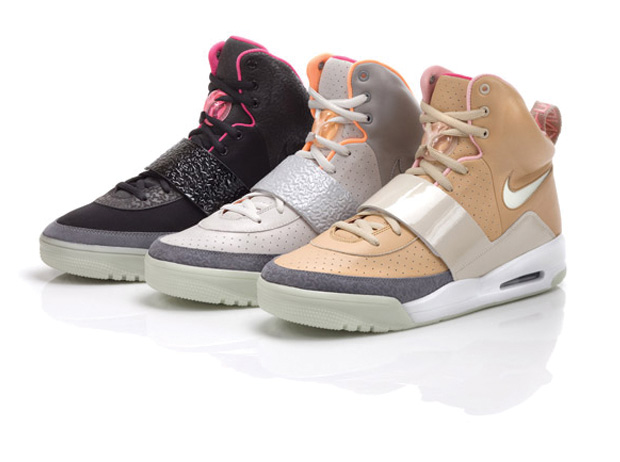 The first sneakers Kanye made with Nike, The Air Yeezy 1.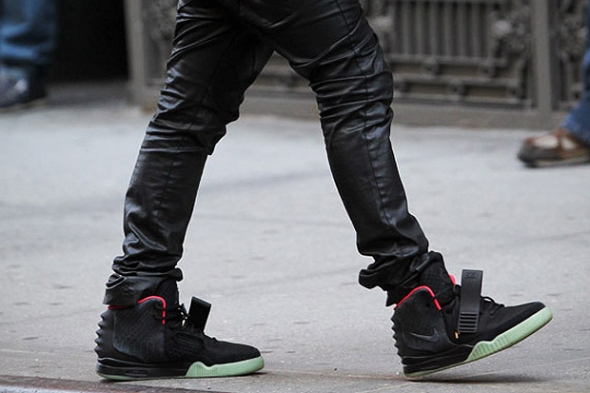 Kanye's second  Nike sneaker called the Air Yeezy 2. Like the Air Yeezy 1, these kicks glow in the dark!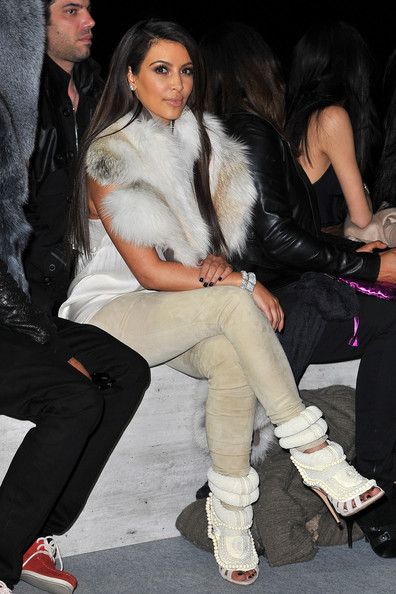 Kim Kardashian wearing Kanye shoes made with shoe designer, Giuseppe Zanotti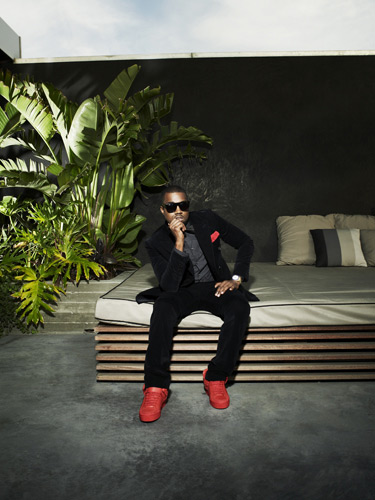 Kanye wearing his sneakers he made with Louis Vuitton.
Well done Mr. West. Well done!
You'll like these: