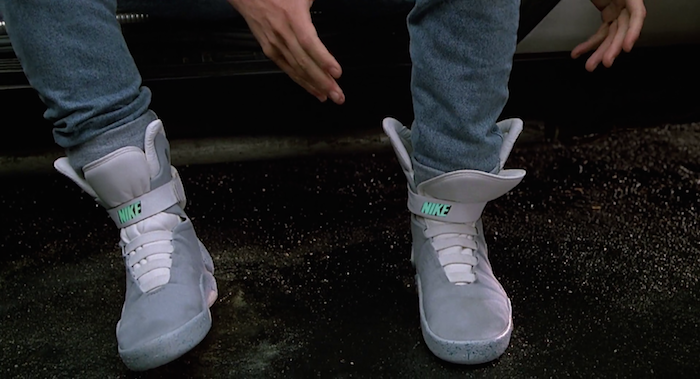 The Nike sneakers above are from the movie Back to the Future II.
In the movie, character Marty Mcfly used a time machine vehicle to travel to the year 2015 – a big deal because the movie took place in 1985.
Since it's now 2015, Nike has decided to actually make them available – for real!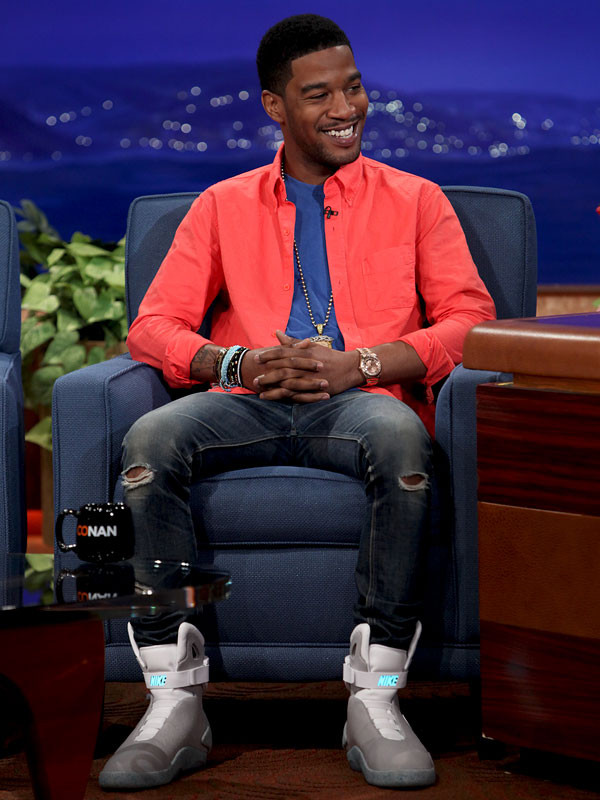 This wouldn't be the first time that these sneakers would be available.
The Nike Air MAG, as they are officially called, had a limited edition auction release back in 2011. All 1,500 were sold. The money made was used to fight Parkinson's Disease. Michael J. Fox, who plays Marty McFly, suffers from this disease. 
Here he is back in 1989 playing the part of Marty McFly, and rocking the Air MAGs:
Nike just recently announced that the Air MAGs will be available in stores sometime in 2015. Until then, here is one more look….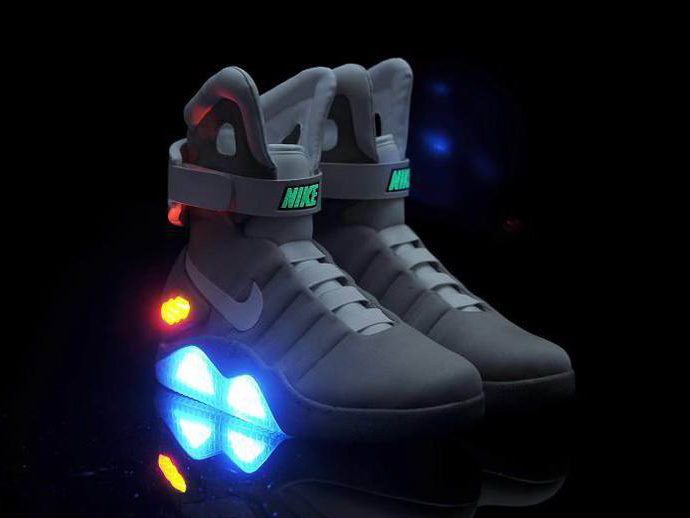 You'll like these: