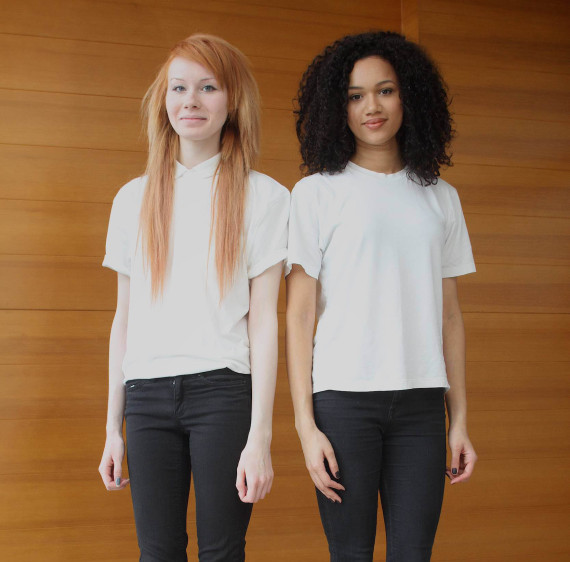 This is Lucy and Maria Aylmer. Although you may see a difference in their skin color and hair types,  Lucy and Maria are actually twins.
Find out more below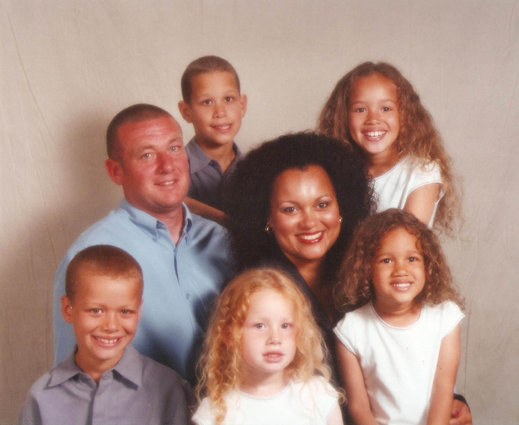 Pictured above in the lower right corner, you can see Lucy and Maria with the rest of their family.
The 18-year old girls are the daughters of a Jamaican mother and a Caucasian father. The differences in their parents' appearances created more of a blend with their siblings.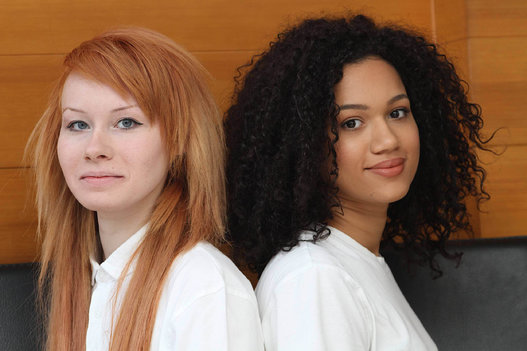 Interestingly enough, Lucy (on the right) took on much more of her father's physical genes, and Maria (on the left) her mother's.

The sisters say that even when dressing alike, no one ever believes that they are sisters, let alone twins.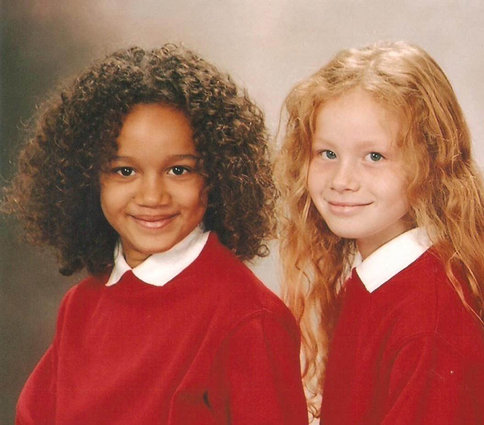 Now in college, the twins explain that their bond and pride in each other is stronger than ever. 
photos: World Wide Features/Barcroft/Landov; credit: Huffington Post
You'll like these: