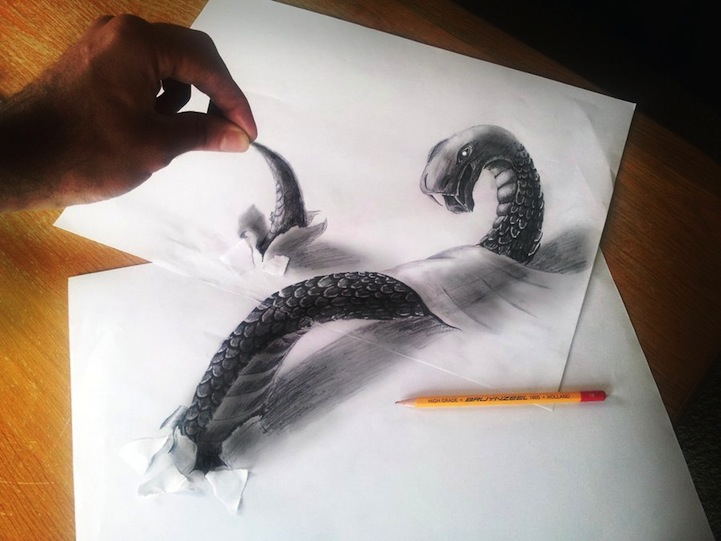 Dutch artist Ramon Bruin creates 3D pictures that appear to be coming off of the paper. 
Click below to discover more.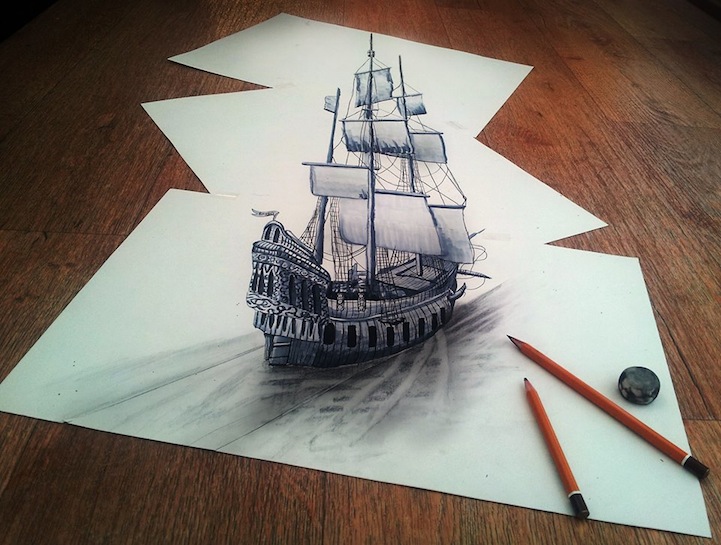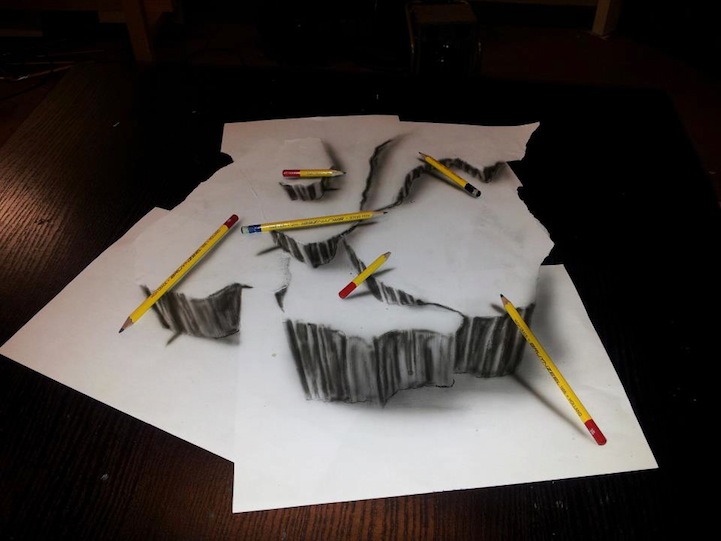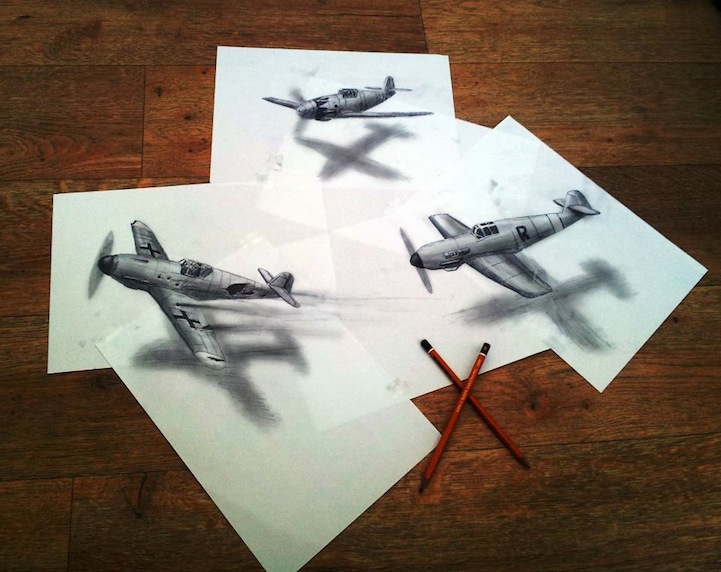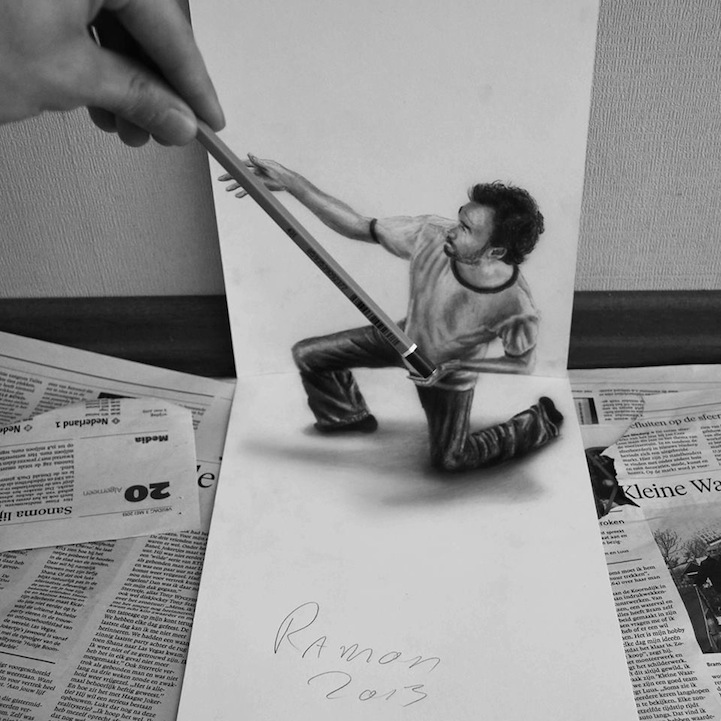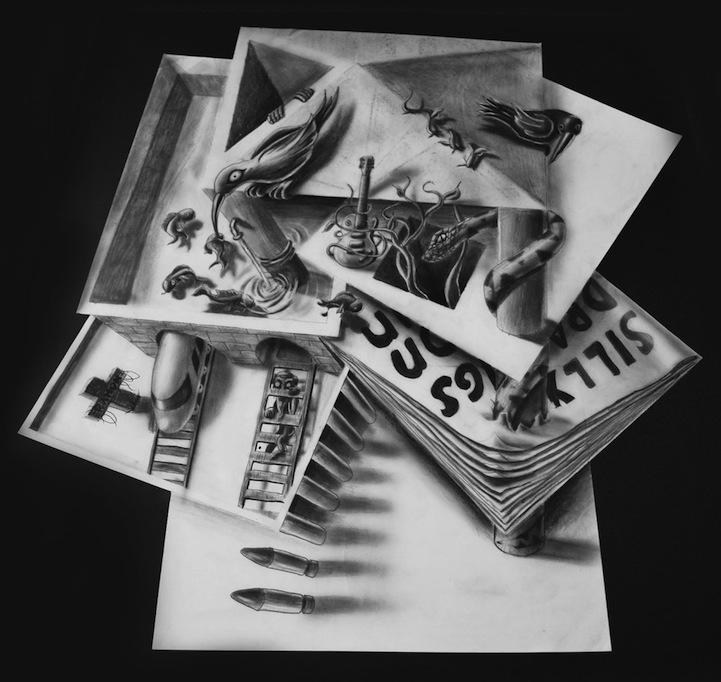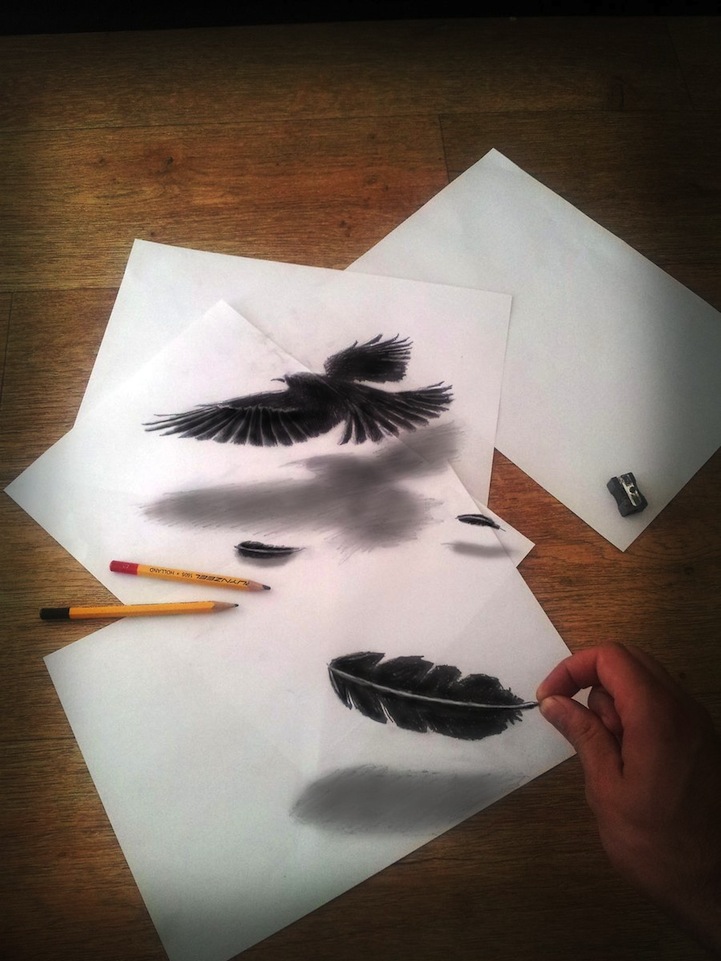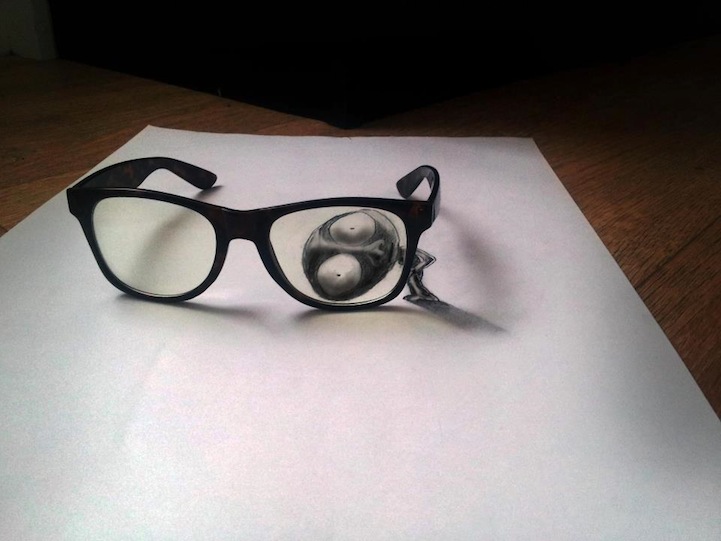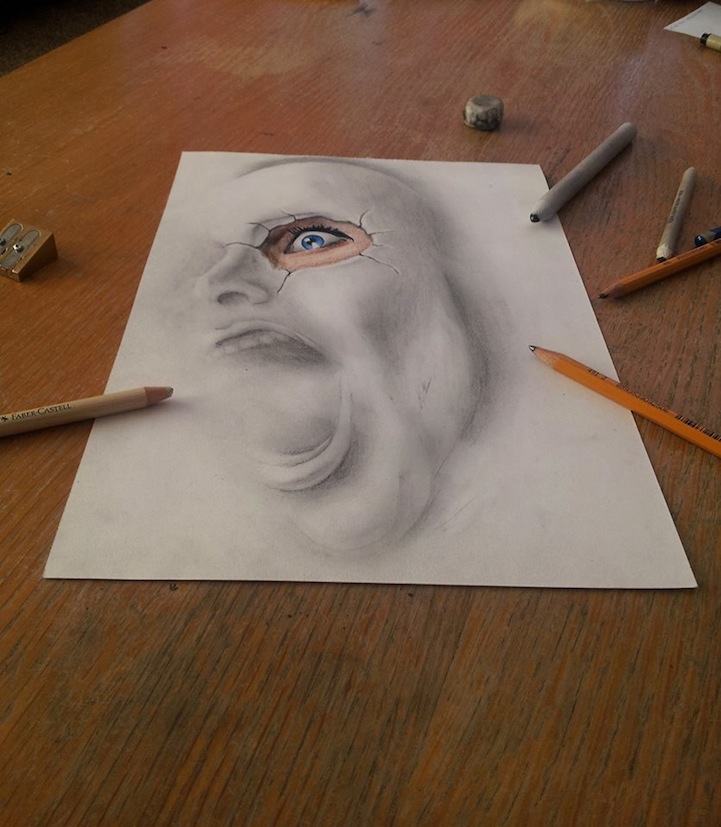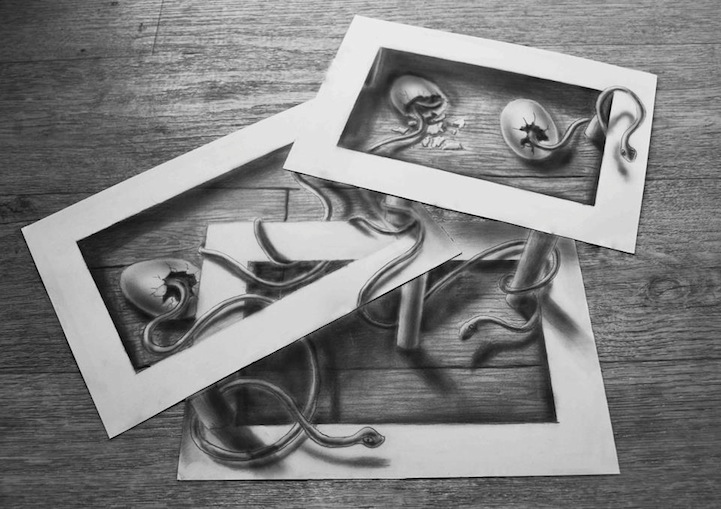 Believe it or not, all of the art above are drawings done on flat pieces of paper.
The shading and the positions of the pencils and paper makes it look like the objects are raised.
Cool, right!?
You'll like these: